Most Expensive Home On The Market In U.S. Listed At $190 Million, Take A Peek Inside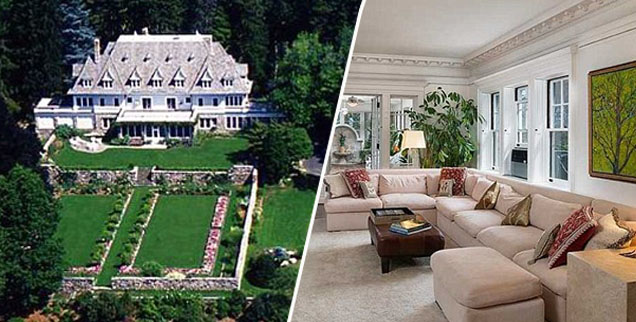 Got a spare $190 million? That's what you'll need if you want an extraordinary waterfront property in Greenwich, Conn. that is said to be the most expensive home on the market in America.
Built in 1896 on 50 acres along Long island Sound, the estate is on the market for the first time since 1904!
The main house has massive living and dining rooms, each with fireplaces, a paneled library with fireplace and 12 bedrooms.
Article continues below advertisement
The master bedroom suite includes a dressing room, marble bathroom and private sleeping porch for those warm summer nights pre-air conditioning, according to the listing with David Ogilvy & Associates.
The kitchen is in the basement level, designed that way because at the time, all cooking was done by the staff.
There's a three-bedroom guest house, a carriage house with clock tower and a pool house overlooking a 75-foot long pool and spa.
A green house, grass tennis court and expansive lawns with manicured landscaping complete the picture.