Meet Anthony Weiner's Latest Sexting Partner …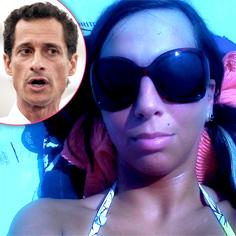 BuzzFeed has identified Anthony Weiner's newly revealed sexting partner as Sydney Elaine Leathers, a progressive activist in her early 20s who lives in Indiana.
Pictures on her Facebook and Formspring accounts look pretty close to the blurred images offered up on The Dirty when it broke the sexting story, and she's talked about Weiner quite a bit online (often on accounts that are now deleted). For example, in a June 2011 Facebook post, she declared: "Rep. Weiner can continue sending d**k pics every single day for the rest of his life as long as he continues to legislate like he does. I decided." Her TwitPic account identifies her as an Obama for America field organizer.
Article continues below advertisement