Exclusive
Kardashian Krisis: Kris Jenner Butting Heads With TV Talk Show Bosses Over TV Show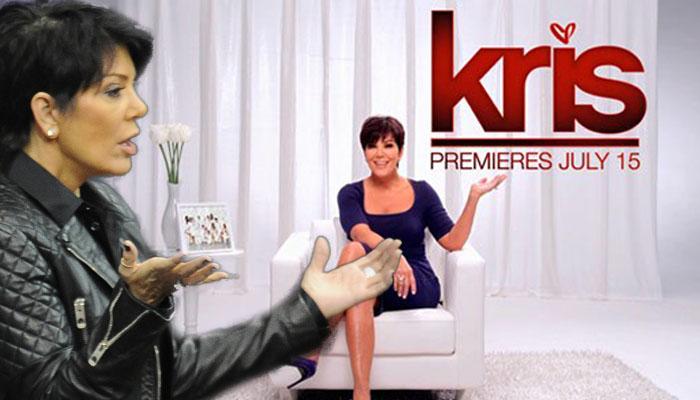 Kris Jenner's talk show hasn't premiered yet, but the momager is butting heads with executives over the direction of the show, RadarOnline.com is exclusively reporting.
Kris did not want a co-host for the first part of the show but lost that battle immediately to her bosses. "Kris didn't feel it was necessary, but co-executive producer, Robert Lifton, said it was essential," a source familiar with the situation told RadarOnline.com.
Article continues below advertisement
And the early direction of the show is crucial because Fox is giving it a six-week test run, part of their unique strategy to see if shows work before investing millions in the ventures.
While Kris -- with help -- has landed some celebrity guests, it has been a huge ongoing struggle. "There have been big problems in booking celebrity guests, and the celebrity co-hosts are primarily being drawn from talent at Telepictures, which is producing the show," the source added. "Extra hosts Mario Lopez and Maria Menounos are scheduled to join Kris during the first few weeks. Telepictures also produces Extra.
Article continues below advertisement
Matt Lauer grilled Jenner about North West possible appearance on the chat fest.
"I think that we show so much of our lives on TV anyway that it's just you are going to see other side to all of us, including the kids who will be on from time to time," she told Lauer, warming up to the big question.
He then asked the key question: "You've got a tool at your disposal and I want to know right now if you are going to use it. Are there plans in the first week of this show to reveal either photos of the new granddaughter North or perhaps a walk on from Kim, Kanye and North?"
Jenner laughed a bit and then ducked the question as best she could, keeping wide open the possibility of featuring North.
"Well while that's ambitious, that would be fun," she told Lauer. "I think you're just going to have to wait and see and tune in because I'm not sure exactly what' s going to happen."
"Would you tell me right now that it will not happen, that you will not be showing the first-time baby photos of North on the first week of your show," he asked.
"I won't tell you it won't happen," Jenner admitted.
She then added: "Give you a little something to think about. You never know who is going to show up."
The Kris talk show will premiere on Fox stations on July 15.