Kardashians' Ex-Stepmom Planning To File Lawsuit Against Ryan Seacrest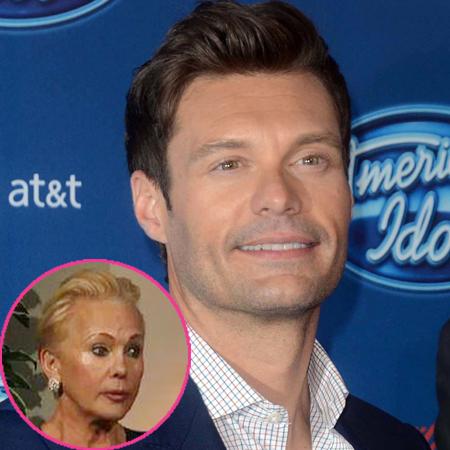 Deep in the throes of a legal battle with the Kardashians, their former stepmother, Ellen Kardashian, also has her sights set on a lawsuit against Ryan Seacrest, RadarOnline.com is reporting.
In correspondence between Ellen's attorney and the Kardashian's legal team, mention of a third-party claim against Ryan is made on July 3.
"Also, as we are bringing a Third-Party Claim against Ryan Seacrest and Ryan Seacrest Productions we will need leave of court under FRCP 13," Ellen's attorney wrote.
Article continues below advertisement
"Therefore, please advise as to whether you intend to object to the motion."
As RadarOnline.com previously reported, Ellen claims in her response to the Kardashian lawsuit that the family made false and defamatory statements on episodes of Keeping Up With The Kardashians that aired on E!, a show that is produced by Ryan.
Because Ryan is responsible for production of the show, Ellen's legal team is now bringing in a third-party-claim against him ‹ charging that he should share in the responsibility with the Kardashians for the damages against Ellen.
In response to the idea of bringing a claim against Ryan the Kardashian attorney's shot back, "As we do not represent your proposed new third-party defendants, and there is no apparent basis for their inclusion, we cannot agree not to object to those additions either, and you must seek leave from the Court to add those parties, and notify those parties.
"However, as referenced above, if you do so, you will no doubt also be subject to a motion to dismiss, motion for Rule 11 sanctions, and a subsequent malicious prosecution action by those parties."
Stay with RadarOnline.com as this legal battle develops.