Bad Dad? Kanye West Parties Past 2 AM With Hot Blonde -- While Kim Kardashian Sleeps At Home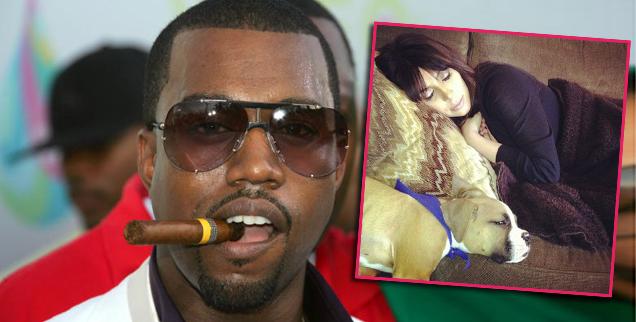 Article continues below advertisement
"He was having a great time," an onlooker at the party told Life and Style. "He seemed excited to be on the scene again, hanging out with Jamie."
But despite his new daughter with Kim, Kanye seemed very interested in the female party guests.
"He flirted up a storm with several women," Life and Style claims, "hugging ladies left and right."
"These were pretty touchy hugs," the mag's source said. "He would rub ladies backs and had this smug look on his face while he did it. He was loving the attention."
In fact, Life and Style claims, he quickly zeroed in on blonde model and actress Katarina Van Derham, and spent "a while" talking with her.
He eventually left after 2 am.