Exclusive
Justin Timberlake: I Had No Idea My New Song Title Was Name Of Anti-Rape Group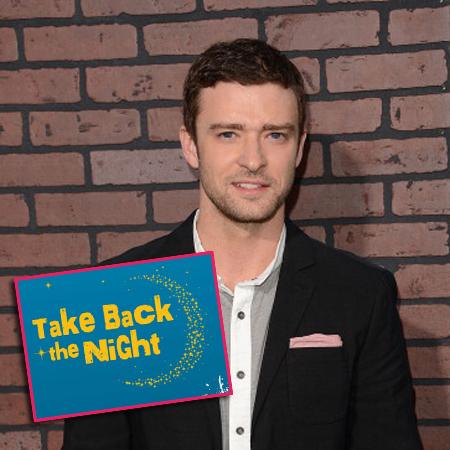 Justin Timberlake is speaking out to set the record straight after a sexual assault awareness group objected to his naming his new single, Take Back The Night ­ the same title as their organization.
In a statement obtained exclusively by RadarOnline, the superstar singer explained he was simply unaware of the group when he named his song. Now that he's become informed about the group, he's expressing his support for their cause.
Article continues below advertisement
RadarOnline.com broke the story that lawyers for Take Back the Night sent a letter to the singer saying, "You used our name without our permission."
The foundation's Executive Director Katherine Koestner told RadarOnline.com the group was upset about its name being used without permission for an R-rated song, but Timberlake's rep apologized immediately.
Now Justin has come forward to not only support the organization but also explain he simply did not realize he was duplicating their name in his song title.
Timberlake released this statement to RadarOnline.com:
"Upon the release of my new single 'Take Back The Night', I was made aware of an organization of the same name called The Take Back The Night Foundation.
"I wanted to take this opportunity to let all know that neither my song nor its lyrics have any association with the organization. As I've learned more about The Take Back The Night Foundation, I'm moved by its efforts to stop violence against women, create safe communities and encourage respectful relationships for women -- Something we all should rally around.
"It is my hope that this coincidence will bring more awareness to this cause."