Jose Conseco Slams Alex Rodriquez On Suspected Steroid Use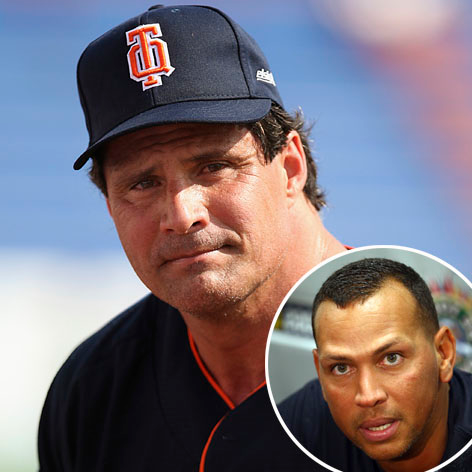 Jose Conseco seems to be enjoying Alex Rodriquez being under investigation for using performance enhancing drugs.
"Your turn b**ch tit," baseball's onetime MVP tweeted.
Conseco, a superstar with the Oakland A's in the 1980s, who later suited up for the Texas Rangers and the New York Yankees, went public with his own steroid use with his 2005 tell-all, Juiced: Wild Times, Rampant 'Roids, Smash Hits & How Baseball Got Big.
Article continues below advertisement
At the time, he said that steroid use was widespread in baseball and mentioned A-Rod among the users, something Rodriquez strongly denied.
Rodriquez has gone quiet on the scandal now, but on Saturday, his 38th birthday, he is facing a possible lifetime ban from baseball because of evidence that involves him in the Biogenesis drug scandal, the New York Daily News is reporting.
Conseco thinks it's all much to do among nothing.
"Why are steroids banned if they are such a super drug and liquor and tabacco (sic) is legal. america has it backwards."