Scientologist John Travolta: 'L. Ron Hubbard Resolved The Human Mind'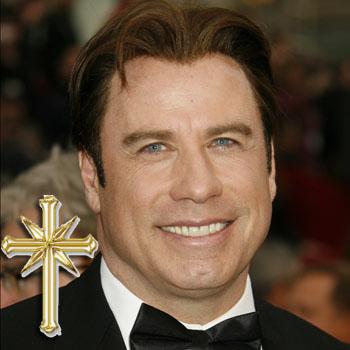 Despite the last two years of almost non-stop negative press about Scientology, John Travolta is not backing away from the controversial organization.
"I love Scientology," he told The Guardian newspaper.
"I've been involved for 38 years, and I don't think I'd be here without it because I've had a lot of losses and different negative things that have happened over the years and it really got me through brilliantly. I would walk in to a session feeling one way and walk out feeling a lot better."
Article continues below advertisement
Asked to compare Scientology to Catholicism, the religion in which he was raised, the Hairspray star said, "There are techniques for actually ridding you of stresses and pain as opposed to an advisory or recommendation on how to live.
"I believe L Ron Hubbard resolved the human mind, and in resolving it he has also resolved human pain – that's what I really think has happened here."
As RadarOnline.com previously reported, Travolta and fellow Scientologist Tom Cruise were recently slammed by Pulitzer Prize-winning author Lawrence Wright whose investigative book, Going Clear: Scientology, Hollywood and the Prison of Belief won rave reviews.