Exclusive
Jenelle Evans & Boyfriend Under Attack As He's Called 'Deadbeat' Dad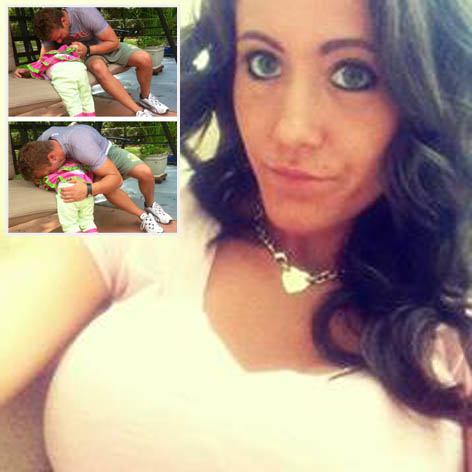 Jenelle Evans is at it again – fighting tooth and nail to defend her latest boyfriend from claims that he's a "deadbeat" dad and RadarOnline.com has all the exclusive details about her brand new brawl.
The troubled Teen Mom has started dating a hunky new guy named Nathan Griffith while she is still married to her incarcerated husband Courtland Rogers and she is hitting back at the critics that say he isn't supporting his daughter.
Article continues below advertisement
Jenelle and Nathan spent time with their children this weekend and Nathan was swiftly slammed for bringing his daughter to meet his reality show girlfriend.
"You ARE a deadbeat" one of Jenelle's followers wrote to Nathan, accusing him of not supporting the daughter he shares with his ex-girlfriend Allison Stevens, but Jenelle quickly defended her man.
"Excuse u... Child support isnt enforced on him and not court ordered. Why doesn't ally pay?" she wrote.
According to a source with knowledge of the custody arrangement, Nathan isn't obligated to pay money to the child or her grandparents.
"Neither parent has full custody, Allison's parents do. They each get visitation rights and if either party doesn't approve of the company the parent is keeping then the visits must be supervised."
According to online records, Allison was arrested in 2011 for possession of cocaine and possession of drug paraphernalia.
Article continues below advertisement
Nathan has Tweeted that he loves his daughter and is heartbroken over the custody situation.
"And I still cry when I sing her to sleep because she is not with me you guys dont know anything really," and he stood up for his girlfriend too.
"Don't rip on me because you hate Jenelle I really have nothing I am shame of."
Jenelle also doesn't have custody of her young son Jace and says she does give her mother Barbara Evans money for him
"Little do u kno I pay $130 a month for child support. Court ordered too..."