Exclusive
Teen Mom Jenelle Evans' Hubby Released From Jail: She Says She's 'Afraid' Of Him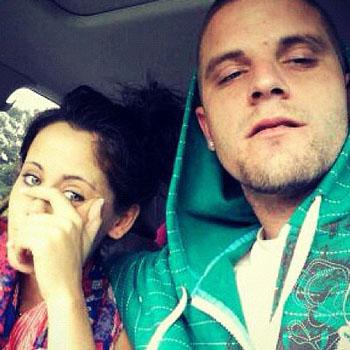 Jenelle Evans estranged husband has been released from jail after a three month stint behind bars but RadarOnline.com has exclusively learned that she's "afraid" of him now that he's free.
Courtland Rogers bailed out of the North Carolina jail on Friday, July 26 after his sister and her boyfriend posted the $100 bond.
While his family and friends are rejoicing that he is finally out of the clink, his wife Jenelle is telling friends that she's "scared" of him now.
Article continues below advertisement
"Jenelle said that she figures Courtland is going to try and come after her at some point now that he's free," a friend close to the Teen Mom star exclusively told RadarOnline.com.
"She's scared of him and is afraid of what he is going to do."
Courtland's family has said that he wants nothing to do with her , but Jenelle's friend says that doesn't matter.
"Jenelle and Courtland have an crazy relationship. Even though she has a new boyfriend her friends say that she's worried about seeing Courtland again. And they can't get divorced for another nine months so who knows what will happen between now and then.
Courtland pleaded guilty to his felony heroin and assault charges and was given time served plus a lengthy probation.
Jenelle has to appear back in court on August 12 for her heroin and assault charges.