Exclusive
Reality Smackdown! Ex-Bachelor Slams 'Teen Mom,' Says Show 'Makes It Seem Like It's Cool To Get Pregnant In High School'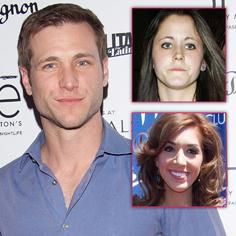 Article continues below advertisement
He says, "I'm like, You are altering your life. You have so much life to live. You're a baby and you're having a baby. There's so much of the world that you are going to miss out on.'"
"It's so sad," he continues. "Some of these girls could be the next president of the United States."
Having a baby so young drastically changed their futures.
"But they are on MTV," Jake explains. "If they are having the kid, it takes away from high school. They haven't gotten to be in a sorority or go to college yet."
And while the girls think that they are making money, Jake says that they really aren't raking in the big bucks.
"You don't make huge salaries in reality," Jake states. "You just don't.
"If someone gives you $100,000 to be on a show, let me tell you what, a $100,000 is nothing."
But Jake does like one aspect about these Teen Mom stars: the fact that they didn't get abortions.
"I applaud them for having that child and not aborting," he says. "I applaud that they are giving that kid a chance."
"I know some of the girls on it, but I don't like what that represents," he adds. That's my opinion and I'm sticking to it."