Robbery At Tiffany: Former Top Exec Pleads Guilty In Theft Of Over $2 Million In Jewels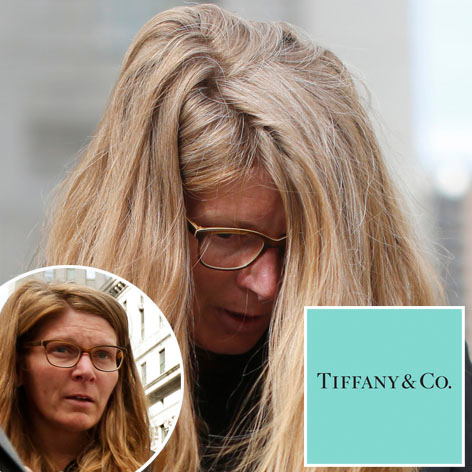 Ingrid Lederhaas-Okun pleaded guilty to interstate transportation of stolen property Friday, marking a devastating fall for the former Tiffany & Co. executive.
"I knew it was illegal to steal...I'm very sorry," Lederhaas-Okun told a Manhattan judge.
In her position as VP for product development, Lederhaas-Okun had the authority to check jewelry out of Tiffany as she priced production costs.
But when she was let go in March as part of a company downsizing, Tiffany discovered she'd never returned 164 pieces she'd checked out over the past several years.
Article continues below advertisement
The missing bling included diamond bracelets and rings, platinum hoop earrings, and platinum and diamond pendants, valued at over $2 million.
An investigation discovered she'd sold $1.3 million worth of the bauble to an international dealer. More items were found in her upscale Connecticut home when it was raided by the FBI on July 2, reports the Daily Mail.
Once a regular on Manhattan's haute social scene, Lederhaas-Okun is likely headed to prison.
She'll be sentenced in December, and with her plea deal faces a maximum of four years behind bars.