Will He Walk Or Go To Prison? The Key Evidence & Moments In George Zimmerman Trial For Shooting Trayvon Martin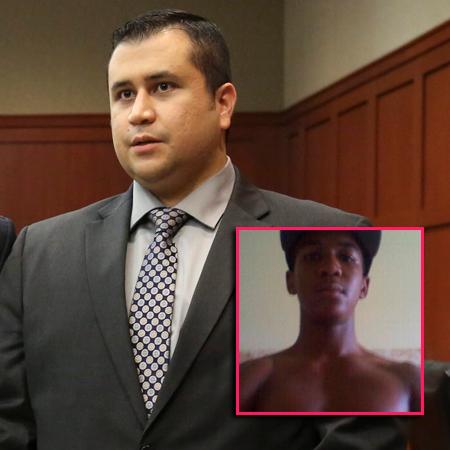 The only thing everyone seems to agree on is that George Zimmerman shot Trayvon Martin on February 26, 2012.
Why he shot him, the circumstances during their battle and what part racial profiling played in the tragedy have all been hotly debated – but that debate is now shifting to the six people who matter the most right now – the jury.
Zimmerman could walk out of a Sanford, Florida courtroom a free man within days, sparking fears of backlash by many who believe Martin is dead largely because of his race.
Article continues below advertisement
As the jury prepares to begin deliberations Friday, here are the key moments from the trial and the case, the moments that will decide Zimmerman's fate.
1. Prosecutors want the judge to allow the jury to consider lesser charges when they deliberate. Zimmerman is charged with second-degree murder – a charge many consider to be overreaching by prosecutors, especially in a case where Zimmerman was allowed to walk free immediately after the shooting. Now prosecutors want the jury to be able to consider convictions on manslaughter and aggravated assault. Have prosecutors lost faith in their ability to gain a second-degree murder conviction? Many experts believe they have. On Thursday, Judge Debra Nelson ruled that jurors will be allowed to consider a manslaughter charge.
2. Defense attorneys want the all-or-nothing second-degree murder charge because they are confident the prosecution did not prove its case. Zimmerman will not testify and his attorney Mark O'Mara said: "Self-defense is self-defense. What happened out there is not a crime."
3. Photos and text messages from Martin's cell phone were not allowed into evidence. A computer animation of the slaying was also kept out as evidence but the judge will allow the defense to show it during closing arguments. Jurors will not be allowed to review it when they deliberate. Martin's cell phone pics showed marijuana plants and a gun. Messages also featured him talking about being in a fight.
Article continues below advertisement
4. The trial featured conflicting testimony about who was on top as Trayvon and George struggled. Perhaps the most credible testimony came from defense gun shot expert Dr. Vincent Di Maio who said the fatal wound evidence indicated Martin's shirt was hanging away from his body, meaning he was on top of Zimmerman. If Martin had been on the bottom the shirt would have been pressed against his body, leaving a different trail of gunshot evidence. Zimmerman has maintained Martin was on top when he shot him.
5. Dennis Root, a safety and law enforcement instructor, testified for the defense that Zimmerman's injuries back up his claims there was a fight before the fatal shot. "It's clear he was struck and his head made contact with the contact," Root said. Zimmerman has said Martin was banging his head into concrete, forcing him to shoot the teen as he was in fear for his life.
6. Who screamed for help? A scream is heard on the police call but forensic analysis was unable to definitively say if Zimmerman or Martin was screaming. The key point seems to be a draw as the mothers of both Zimmerman and Martin testified, each claiming the voice belonged to her son.
Article continues below advertisement
7. Debate over how long Martin lived after being shot. Experts disagreed and the point is important because the teen's arms are in a different position than described by Zimmerman. If he did not die instantly, Martin could have moved his arms. If he did die instantly, Zimmerman's account to police is wrong.
8. Rachel Jeantel was on the phone with Martin moments before he was shot and emerged as a key witness, but her testimony turned into a train wreck. She said Martin told her he was being followed, trying to lose his pursuer and said, "Why are you following me?" The defense got her to admit she lied about her age to Martin's family and why she couldn't attend his funeral. She was combative with defense attorneys, at times barely audible in court and not the knockout witness prosecutors hoped she would be, although her testimony still helped the prosecution. "He said the man kept watching him. He kept complaining that a man was just watching him," she told jurors about her final conversation with Martin.
9. Although Zimmerman did not take the stand, his words were heard by the jury as his interview with police the night of the killing was played in court. He described his confrontation in detail and said: "I tried to defend myself." Martin, he said, was on top of him, smashing his head into concrete.
10. Neighbors' conflicting testimony about shouts and moans during the fight. The jury will have to decide who to believe as different people described hearing different things during the fatal confrontation.
11. Zimerman's wounds. Zimmerman has wounds on the back of his head, which would support his story of having his head slammed into concrete. But prosecution experts say the wounds aren't severe enough to support his story. The defense says they are.
12. DNA evidence – or the lack of DNA evidence. Martin's DNA evidence was not found on Zimmerman's gun even though he supposedly reached for it. Other DNA evidence on Martin's clothing was degraded the defense argued because it was wet and put in plastic bags, not paper.