Exclusive
RHOA Star Cynthia Bailey Says Her First Doll 'Will Come Out With An Afro'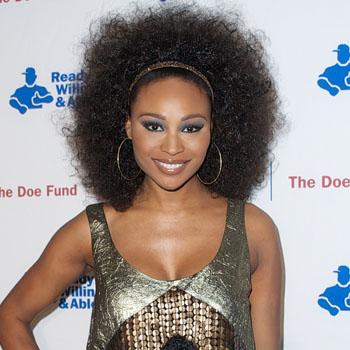 On June 12, The One World Doll Project, subsidiary of One World Holdings, Inc., announced that they had signed a licensing and production deal with the Real Housewives of Atlanta star Cynthia Bailey to create a doll that looks exactly like her.
"One of the main reasons I decided to come out with the doll is because with my new business with the Bailey School of Fashion, a lot of my students are kids and little girls who play with dolls," Cynthia tells RadarOnline.com exclusively.
Article continues below advertisement
"Part of my mission is to empower and inspire these little girls, and I thought having a Cynthia Bailey doll would just be another way to do that."
Cynthia's doll is going to look completely different from all of the other dolls out there on the market.
"Being a little girl myself many years ago, I used to love playing with dolls," she says. "I didn't have an African American one and I definitely didn't have one with an Afro, which the fact that the first Cynthia Bailey doll will come out with an Afro, just sends a very powerful message."
Cynthia hopes her doll will help young girls build self-confidence.
"A lot of times with young kids, it's a struggle to find your identity, to feel good about how you look," she explains. "So an afro for any African American child, it just sends a very powerful message saying, 'Hey, you don't have to have straight hair. You can have an afro and it's okay.'"
She adds, "I really want young girls to not put themselves in a box."
Article continues below advertisement
Besides an afro, the Cynthia Bailey doll will obviously be a replica of the housewife herself.
"The doll will look very close to what I look like now," she says. "In terms of clothing, I definitely want her to be fashionable."
The doll — which will be priced between $24.95 and $34.954 depending on accessories and coming out this fall — will also have different outfits available.
"She is going to have very cool clothes," Cynthia says. "Her style would almost be New York Chic."
Cynthia concludes, "When I was younger, I really loved my dolls and I really wanted to look like my dolls. It is going to be really fun to put a doll out there the kids can relate to who aren't just so picture perfect."