Real Housewives Of Atlanta Star Cynthia Bailey Signs Deal To Have Doll Made Of Herself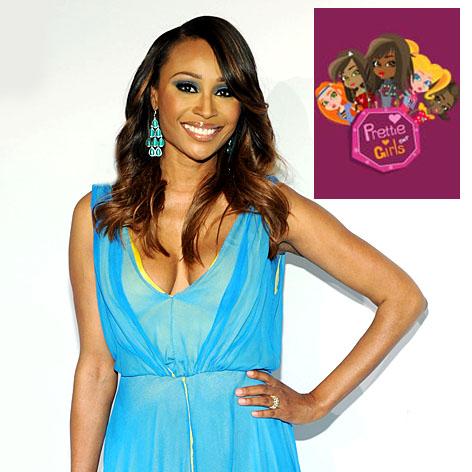 Are you ready to literally hold The Real Housewives of Atlanta star Cynthia Bailey in your hands?
The One World Doll Project, subsidiary of One World Holdings, Inc., announced on June 12 that they have signed a licensing and production deal with Cynthia to create a doll that looks exactly like the reality star.
The doll will be designed by Stacey McBride-Irby.
"I'm elated at the opportunity to work with Stacey McBride-Irby and design a doll that will expand my message and the overall mission of The Bailey Agency School of Fashion to be confident, to feel empowered and to always be inspired," Cynthia said.
Article continues below advertisement
Cynthia hopes that her doll will help young girls discover their true beauty.
"As young girls, we looked at dolls as a representation of beauty," she said. "I hope looking at this doll will display not only physical beauty, but will also represent the beauty of being confidently and unapologetically who you are."
"Cynthia Bailey was the perfect choice to be our first celebrity collectors doll," Joanne Melton, CEO of One World Holdings, said.
Cynthia has a website, CynthiaBaileyDoll.com, and a Twitter account, @CBaileyDoll, dedicated to the launch of her new "Prettie Girls Doll" to keep her fans updated on the doll's release date.
"My @CBaileyDoll represents empowerment, confidence, inner beauty, and positive messages girls can be inspired by," Cynthia tweeted on June 13.