Horror On Stage: Cirque du Soleil Performer Dies In Fall From Stage During Las Vegas Performance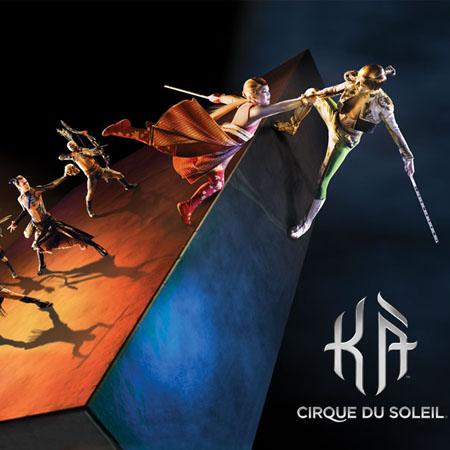 As horrified audience members looked on, a Cirque du Soleil performer fell at least 50 feet to her death during a Saturday night performance at the MGM Grand.
It was the first fatality ever for the acrobatic group and occurred during the show's final "battle" scene.
Sarah Guyard-Guillot, mother to two children, plunged to her death and was pronounced dead at 11:43 p.m., the Clark County Coroner's office said, according to the Las Vegas Sun.
Article continues below advertisement
She was performing in the show "Ka" and climbed to the top of the stage before slipping away from her safety wire. She fell into a pit below the other performers and the show continued as no one was quite sure what had happened.
Then her screams could be heard by the audience and the music was suddenly silenced as reality sank in.
"Initially, a lot of people in the audience thought it was part of the choreographed fight. But you could hear screaming, then groaning, and we could hear a female artist crying from the stage," audience member Dan Mosqueda told the Sun.
Guyard-Guillot, 31, had been an acrobatic performer for 22 years and was born in Paris.
She was the first fatality in Cirque du Soleil's history.
MGM Resorts International, business partner to Cirque in Las Vegas releaed this statement:
"Our company is deeply saddened by the loss of one of the talented 'Ka' artists Saturday night. The thoughts and prayers of our employees are with the performer's family, the cast of 'Ka' and the entire Cirque family during this difficult time."