Mayor Manzo? One Of Caroline's Sons Plans To Run For Political Office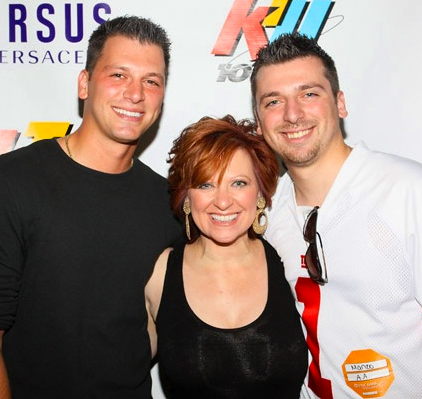 The Real Housewives of New Jersey star Caroline Manzo has downsized from a sprawling mansion to an tiny apartment and the reason why turns out to be a purely political move.
Instead of breaking up fights for Teresa Giudice or Melissa Gorga, it looks like Caroline is expecting one of her son's to throw their hat into the political arena.
"Caroline and Albert moved to Hoboken in Hudson County because they plan for one of their sons to run for political office," a source exclusively told All Things Real Housewives.
Article continues below advertisement
"Name recognition is important in politics, and the Manzos want to establish a presence."
Caroline still owns her sprawling Franklin Lakes home but she's decamped to a Hoboken, NJ apartment that she says she likes for the "sanity."
According to the report, this is the first step for the family's political aspirations.
"Albert's good friend that was the Passaic County Sheriff is no longer in office, but Al is friends with the Hudson County Sheriff. Albert wanted to move to a county where his friend has power, because he is used to getting the favors he had in the past."
While Newark, New Jersey Mayor Corey Booker is trying to get to the US Senate, it looks like either Albert or Chris are trying to launch their own political careers.
"Expect one of the Manzo sons to run for office soon enough."
Would you vote for one of the Manzo boys? Tell us in comments.