California Zimmerman Protesters Block Freeway, Raid Wal-Mart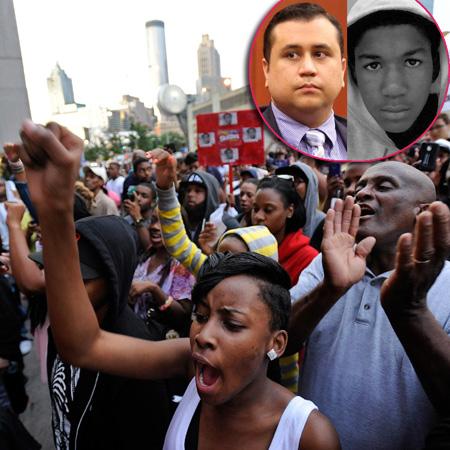 Protesters ran through Los Angeles streets Monday night, breaking windows, attacking people on sidewalks and at one point raiding a Wal-Mart store, while others blocked a major freeway in the San Francisco Bay Area in the third night of demonstrations in California over George Zimmerman's Florida acquittal in the shooting death of Trayvon Martin.
Thirteen people were arrested after multiple acts of vandalism and several assaults in Los Angeles' Crenshaw District, Mayor Eric Garcetti and Police Chief Charlie Beck said at a news conference. Garcetti and Beck didn't elaborate on the assaults or any injuries, but at least one man could be seen in the street with a head injury.
Article continues below advertisement