Exclusive
Charlie Sheen Furious: Brooke Mueller Moves Out Of Sober Living House As Custody Battle Heats Up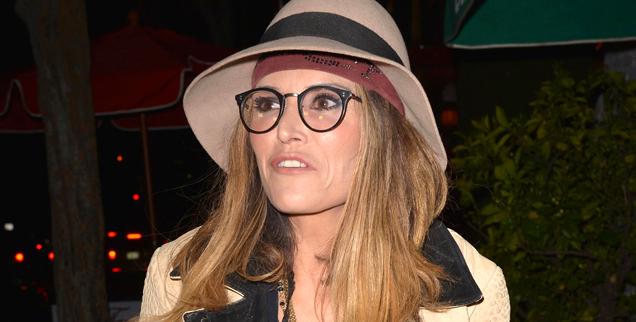 Brooke Mueller has moved out of the sober living house where she was staying as part of her rehab stint, leaving Charlie Sheen furious, as their custody battles heats up, RadarOnline.com has learned exclusively.
Brooke has temporarily lost custody of her twin boys with Charlie, while trying to get clean. She has been in rehab nearly 20 times previousl.
But now Brooke has left her sober living house and rented a house nearby so boyfriend, Jaron Lowenstein can visit, Radar is exclusively reporting.
Article continues below advertisement
The 35-year-old Palm Beach socialite did not like the manual labor and chores asked of patients when she first went into rehab at the beginning of this latest ordeal. She then began treatment at a swanky facility in San Juan Capistrano. Mueller was staying in a very posh sober living house that only females were allowed to stay in.
But recently, Brooke decided to ditch the sober living facility, and rented a beach house in nearby San Clemente, so that her boyfriend of over a year could visit.
Meanwhile, Charlie's ex-wife Denise Richards has custody of the twins, Bob and Max, and as Radar reporter earlier she has had the boys for nearly a year, as Brooke has battled her demons.
Brooke leaving the sober living house is not seen as a positive sign by many.
"This is extremely distressing because Brooke's actions show she just isn't taking rehab seriously," a source told Radar exclusively. "Her approach to treatment is very unorthodox to say the least. What is very bothersome is that the facility is allowing Brooke to do this.
Article continues below advertisement
"There is no indication that Brooke is being drug tested as required when living in the sober living facility. Brooke knows that custody of her boys is on the line, yet she moved out of the sober living house so that her boyfriend could visit. Brooke said she was a celebrity and couldn't have any privacy at the sober living facility."
Though Mueller had enrolled in Betty Ford voluntarily, she didn't decide to do that until until after child protective services took Bob and Max from her and she was placed on an involuntary psychiatric hold at the UCLA Medical Center. Mueller was hospitalized because of a drug overdose.
Richards, Sheen's second wife, was granted temporary guardianship of Bob and Max.
Meanwhile, the Anger Management star has asked a judge in the family law court to reduce the monthly child support payment of $55,000 that Mueller currently receives from him.
Our source reveals, "After Charlie found out that Brooke bailed on the sober living facility is when he asked his attorney to draw up the papers to reduce the child support. He didn't want to do this, but Charlie didn't want to be contributing to her drug habit because the child support is Brooke's only source of income."