Exclusive
Amy's Baking Company Waitress Admits To Pocketing Tips, Owners Slam Her For Being Dishonest!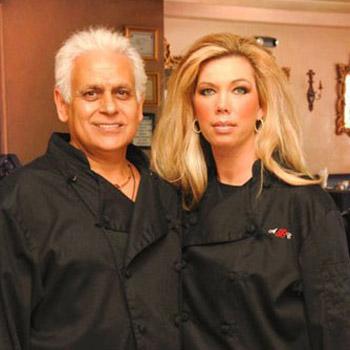 Article continues below advertisement
"I was working my shift on Friday and it got really, really busy. I was swamped, I had all these tables, I was doing everything, and one of our regulars came in. His personal friend left me my tip under the table, which people had been doing for the last few days after the show because they realized that I wasn't getting tipped. So I was taking them, of course, because legally that's my money," Miranda said during a May 17 radio interview with Phoenix station Mix 96.9.
"And Samy accused me of taking it. Stealing his money, is what he said to me. And he came to me in my face, yelling at me, 'Give me my money, give me my money.' I just looked at him in anger and told him, 'It's not your money.' I yelled at him and screamed at him. It was five dollars. Five dollars, he made a huge scene about like it's the end of the world. So I threw it at him and I walked out. And that was the end of it."
Article continues below advertisement
According to an insider close to the Bouzaglos, this proves that Miranda intentionally stole money from them, despite signing the agreement.
"Samy and Amy did nothing wrong, because while they took the servers tips, they also paid them a much higher hourly wage than most other servers. And Miranda signed that agreement, so the Bouzaglos just want everyone to know how dishonest she is," the source told RadarOnline.com.
Article continues below advertisement
"The reason they paid hourly was so that their staff would make a steady income no matter how dead the restaurant was. The tips collected went to paying the busers hourly.
But Miranda seems to think she missed out on a lot of extra income by forfeiting her tips, telling the radio station, "Honestly, I've seen people tip pretty good there. I probably missed out on maybe $200 a day."
Miranda said she worked at the restaurant for four or five weeks and is now employed at Cracker Barrel.
"Miranda is lucky that Amy and Samy aren't vengeful and don't feel the need to prosecute her," the source said.
"It's clear she took advantage of them while she worked there."