Amy Winehouse's Mom, 'I Never Thought She'd Live To Be 30'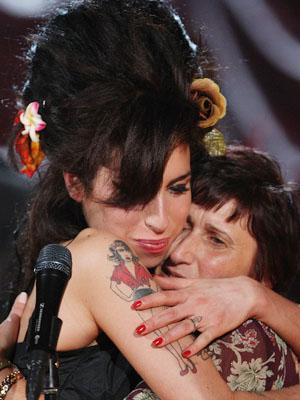 As her family approaches the second anniversary of Amy Winehouse's death, her mother has revealed she sadly never expected the singer to live to be even 30.
"When I think Amy would have been 30 this year, it doesn't feel right," Janis Winehouse told The London Sun in an emotional interview.
"I'm not saying I always foresaw this but I wasn't surprised."
The Rehab singer died from alcohol poisoning when she was just 27, on July 23, 2011. She would have turned 30 this September, and had a long history of abusing booze and drugs prior to her death.
Article continues below advertisement
"I couldn't see Amy as an older person," her mom added. "She was this young girl who exploded into the world like a firecracker and then it was, 'OK, I'm done — I'm off'. Amy was never meant to be 30."