Amanda Bynes Says She's Getting Married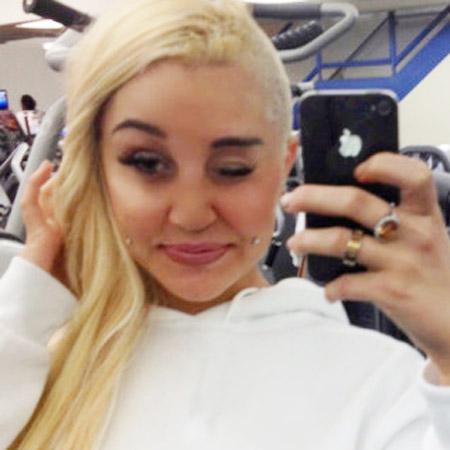 Amanda Bynes, whose fixation with the singer has become (in)famous, says she's getting married – but not to Drake, who by the way is back to being called "ugly" once again by the erratic star.
"Drake is ugly," Amanda tweeted at approximately 3 :30 am Wednesday. Just minutes after she sent this message: "Drake is not the one for me, but I'm sure he'll make someone happy." (On July 1, Bynes said: "Drake is the most gorgeous man on the face of the earth.)
Article continues below advertisement
And while we're sure Drake is relieved that he's not the one for Amanda, she is now talking about marriage to someone else.
Previously she mentioned she is in love and less than a day ago sent this message: "I need to have surgery to look beautiful for the man I'm in love with so I feel comfortable with the way I look when we get married."
Bynes has said she is having a series of surgeries to remove "webbing" between her eyes and fix her nose.
She also told RadarOnline that she removed her breast implants.
Her behavior is growing increasingly erratic and her family is still concerned about her mental health. Her parents are helpless, however, to exert any kind of control over her.
Bynes has said she no longer talks to her parents and they have explored various legal mechanisms to gain control over her but have been told none are viable at this minute.
The former child star had a run in with police, who said she threw a bong out of her apartment window after she was reported for allegedly smoking pot in the lobby of her building.
Bynes denies using drugs but several sources have confirmed to RadarOnline.com she is a heavy pot smoker.
Still, living on her own and tweeting wild thoughts all hours of the night has turned her into a curiosity in the twitterverse and beyond.