Moves Like Jagger, Lives Likes A King: Adam Levine Unloads AMAZING $3.5M L.A. Bachelor Pad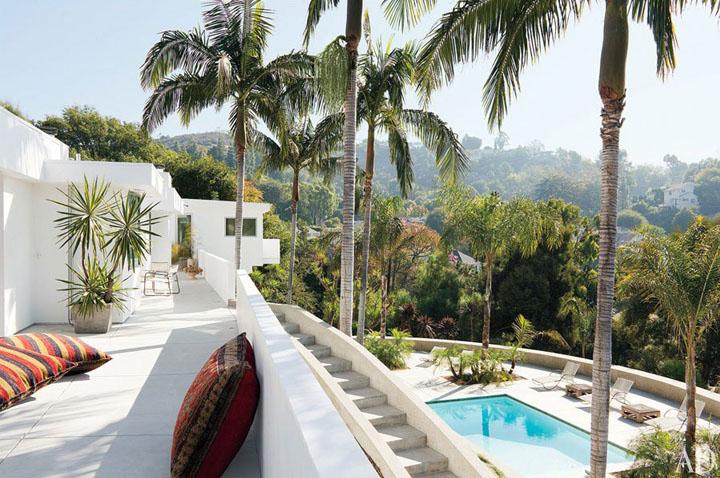 Maroon 5 front man Adam Levine has quietly unloaded his bachelor pad in Los Angeles' Bronson Canyon for a cool $3.5 million.
Property records obtained by The Real Estalker reveal the three-time Grammy winning singer/songwriter made just over $300,000 on the sale of the four bedroom, two bathroom ranch-style residence.
The home was featured in the March 2012 issue of Architectural Digest, in which the 34-year-old showcased his unique style, describing the villa as being "Hollywood without being 'Hollywood.'"
Article continues below advertisement
Unfortunately for the buyer, it's unlikely that Levine's furniture was part of the deal.
A peak around the home reveals The Voice judge's amazing taste: Set against a backdrop of concrete floors and rosewood paneling throughout, there are art works by Jean-Michel Basquiat and Andy Warhol, a 1920s Persian rug, vintage guitars, a portrait of Dr Dre and Snoop Dogg and a Philippe Starck­ designed bedside lamp shaped like an AK-47.
"Furnishing a home is no different than going into the studio and making music," Levine told the magazine.
"You want to make sure you¹ve pared down all the extra details so that in the end, every stitch has a context uniquely yours."
As for the home itself, it has sweeping views of Hollywood from a terrace that meanders along the back of the house and leads you to an oval-shaped swimming pool with a smaller, plunge-sized rectangle pool and adjoining spa.