Daring Daytime Jewel Thief Nabs $53 Million In Diamonds In Cannes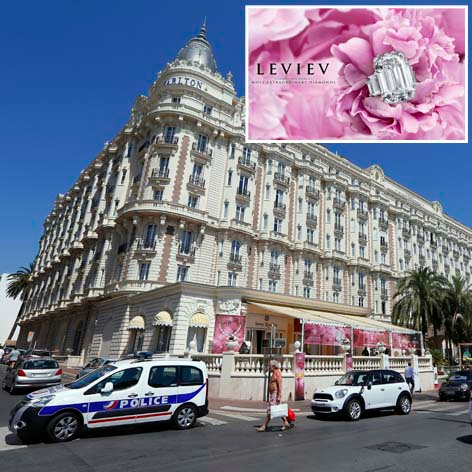 Police in France are trying to catch a thief after an armed robber got away with a stunning $53 million in diamonds from a Cannes hotel.
The bling was part of an exhibit put on by Leviev at the legendary Cannes Carlton hotel.
Ironically -- or perhaps, not -- the hotel was one of the prime locations for the iconic 1955 Alfred Hitchcock film, To Catch a Thief.
The exhibition of some of Leviev's largest and most dramatic diamonds was in the Carlton's lobby.
MORE ON:
Cannes Film Festival
Article continues below advertisement
"A full and urgent operation is under way to catch the culprit and recover these jewels. Thieves see Cannes as rich pickings," a police spokesman said.
In May, while the Cannes Film Festival was in full swing, $1 million in Chopard jewels that were meant to be leant out to celebs for red carpet appearances, were stolen from an employee's hotel room. And a $2.5 million necklace disappeared from a celebrity-packed party.