Is 'After Earth' The Worst Movie Ever Made? Will Smith Sci-Fi Flick Destroyed By Critics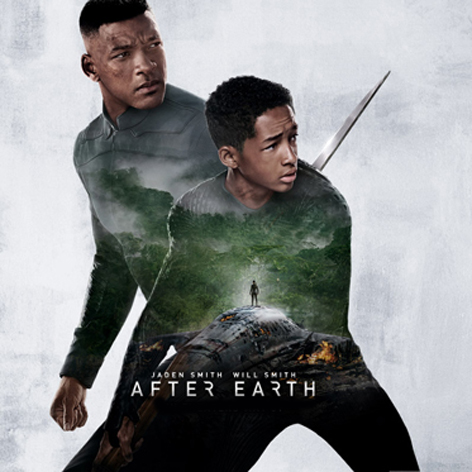 UPDATE: After Earth is expected to bring in a limp $27 million this weekend, a devastatingly bad start for a flick that cost $130 million to make. Bad word of mouth and horrific reviews are taking their toll at the box office.
When even the usually conservative Wall Street Journal asks if your new film is "the worst movie ever made," you know you're in deep trouble.
That's exactly what's happening with After Earth, the Will Smith - Jaden Smith epic-wannabe that has universally crashed and burned with critics and is doing far less box office business than needed, given its nine figure budget.
Article continues below advertisement
This earth is "infested with exceedingly cheesy digital monsters," comments the WSJ's Joe Morgenstern, who writes that the M. Night Shyamalan written and directed project is the slowest movie he's ever seen.
"Have alien body snatchers made off with M. Night Shyamalan?" is the question posed by The Los Angeles Times critic.
Jaden's acting skills also took numerous hits, along with dad Will's desire to make his son a star.
"Once upon a time, Hollywood parents gave their children sports cars as gifts," writes Manohla Dargis of The New York Times. "These days, apparently nothing less than a big-screen vanity project will do for Junior."
Will you go see After Earth? Sound off in Comments.