Cops: Man Slashed His Wrists Outside TODAY Show Studios, As Show Was Filming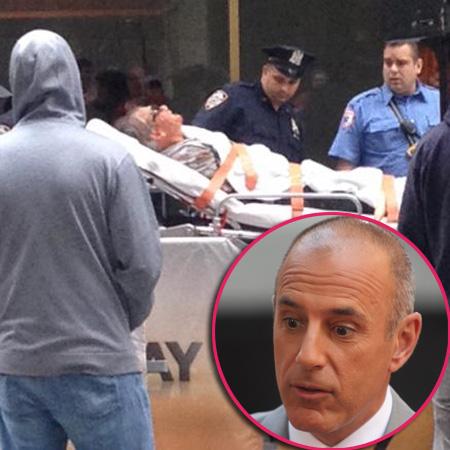 An unidentified man is recovering at St. Luke's hospital and expected to live after slashing his wrists outside of the TODAY show studios at New York's Rockefeller Plaza Thursday, as the show was broadcasting live from their indoor facility.
"He was in the crowd, but off-camera,'' cops told the NY Daily News of the incident, which happened at around 7:50 a.m. ET.
Security took control of the man, who was wearing a white hat and believed to be in his 50s, tackling him to the ground.
Article continues below advertisement
Anchor Matt Lauer, flanked by Savannah Guthrie, Al Roker and Natalie Morales, announced the news on the air, as well as his Twitter page.
He wrote, "All secure on the plaza after a scary incident. Thanks to our security team and the NYPD … Sorry, a man attempted to harm himself with a knife … He is under police control. In custody."
The show tweeted: "@MLauer just reported that a man on the plaza tried to harm himself with a knife. No one else was injured. Police are handling."