Exclusive
Scott Disick Gave Terminal Cancer Patient A Memory She Says She'll 'Cherish Forever'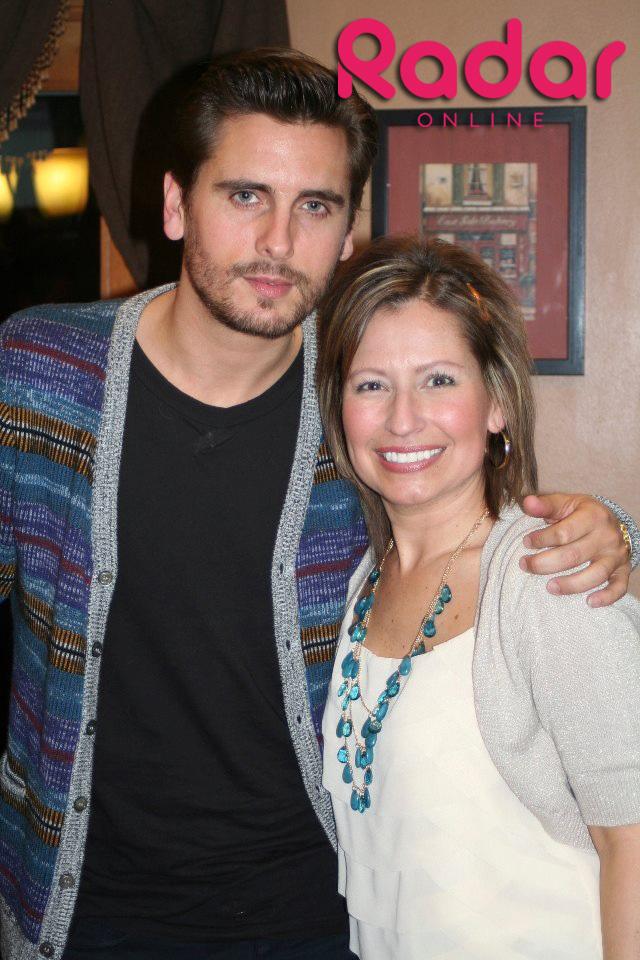 During the June 24 episode of Keeping Up with the Kardashians, Scott Disick overcame one of his fears and visited a terminally ill cancer patient, granting her one of her dying wishes.
"I thought he might be a fun person to meet because he's just Scott and he looks at things from such a different point of view," Josie Langsdorf, the cancer patient that Scott visited, tells RadarOnline.com exclusively. "I thought I could have a good laugh with this guy."
Article continues below advertisement
Josie never thought it would happen, but after her 18-year-old daughter, Ashley, started a Twitter campaign for her to meet Scott, Scott surprised her.
"Then he actually came here and I got to see the more serious side of him," Josie says. "And he was very good to my girls — I was very surprised how comforting he was to the them."
On the show, Scott pointed out that visiting Josie was a life-changing event.
"When he first got here, he seemed uncomfortable and I didn't know if he was nervous, but now, I realize that it was the cancer and death side, the sad side, of it that he was nervous about," Josie explains. "It's so easy to get pulled into the negative with it and be depressed and be sad, but at the end of the day, you're still here and you've got to try and find some path and some happiness with it."
Article continues below advertisement
And that's what this visit was all about for Josie and her girls.
"The fact that he came here, the fact that my girls and I will have that memory to cherish forever is something I'll never forget or I'll never lose," she says. "So for me, it's extremely bittersweet because if I didn't have cancer, that wouldn't have happened. But I do have cancer, and there was a positive out of it."
So, Josie shoots down the critics who suggest that Scott's visit was just part of the show and a trap to score ratings.
"I didn't feel that it was done for the show," she says. "I felt very genuine, that he meant it."
She even thinks that Scott's tough guy act may just be for the cameras.
"Some of his personality is a cover up to act like he's this super classless, smart-alec guy, when really he does care," she says. "The fact that he came in my house, it was winter, it was cold, I'm shocked that he did that, but it felt genuine."
MORE ON:
Keeping Up With the Kardashians
Article continues below advertisement
In fact, Scott and his producers have stayed in touch with Josie.
"He has been in contact with me a couple of times since the show," she says. "And I'm in contact probably once a week with the producers. They really touched me, and I think I touched their lives too."
But, since the visit, Josie's cancer has unfortunately worsened.
"Back in April, I was diagnosed with some brain mets," Josie says. "I had three tumors in my brain, and up until this point, I hadn't had anything in my brain. So I had a brain stereotactic surgery, where they radiated the tumors."
Josie also has some tumors on her ribs that are causing her great pain.
"This is the sickest I've been in probably a couple of years," she says.
But she maintains a positive out outlook on the whole ordeal.
"I'm hanging in there," she says. "I'm in pain, but I'm still here and I'm still trying to find the positive in every day."
Josie even has one more wish that she is hoping to knock off her bucket list.
Article continues below advertisement
"One thing I'd like to do this summer and if I don't get it done, I'm going to be really upset, I want to take the girls to Mall of America," she shares. "We love to shop and we've never been there, so I decided it would be a lot of fun."
"That is my one goal," she adds. "I would like to have it done by the end of July."
Josie also shares one piece of advice: "With cancer, people need to remember, that the sooner that you find it, it's easier and the more chances they'll have for a cure."
"If something is not right, you know your body better than anyone, follow up, follow up, because I was sick for two years before I was diagnosed," she says. "At the end of the day, early detection is key."