Sarah Jessica Parker Launches Shoe Line & They're Not So Cheap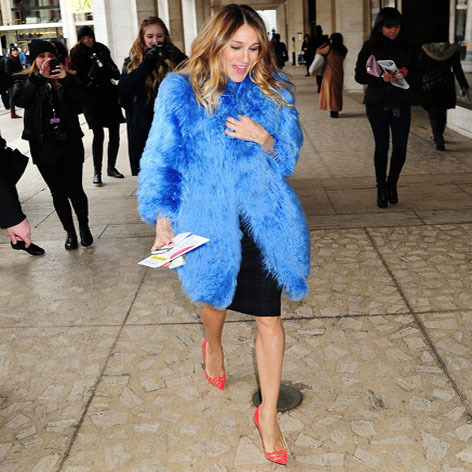 Sarah Jessica Parker is putting show business aside for shoe business.
It was just months ago that SJP put her well-heeled foot into her mouth when she complained that "cheap shoes" in the price-range worn by most American women had ruined her feet when she had to wear them for a movie role.
"In a silly way, I think it's what people have expected of me most because of Carrie Bradshaw," the former Sex and the City star told Vogue.
Article continues below advertisement
What all those people with their silly expectations have to look forward to is a line, called SJP, that will run from $200 to 300.
Her partner in the venture is George Malkemus, the longtime C.E.O. of Manolo Blahnik. The price tag on Manolos frequently top $1,000.