3-2-1 Take Off! Sandra Bullock's Adorable Son Louis Bardo Dresses Up In NASA Astronaut Uniform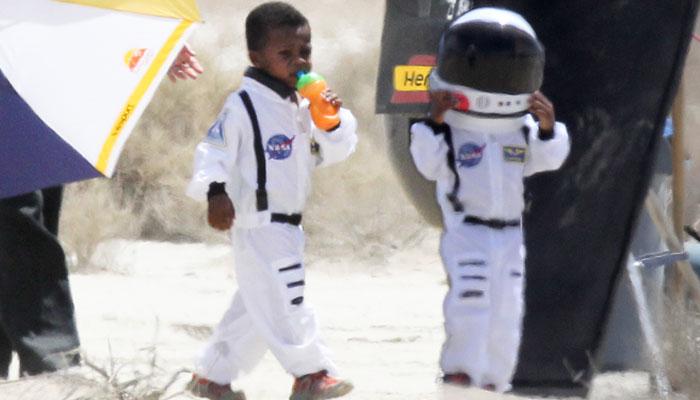 To infinity and beyond! Sandra Bullock's little cutie Louis Bardo dressed up in a NASA spacesuit for a photo shoot with his mom and RadarOnline.com has the snaps of the adorable costume.
Louis Bardo became a real Neil Armstrong for the day in the desert, complete with a realistic looking helmet.
Sandra's Cajun cookie was quite the little pro walking around in his spacesuit at the Vogue photo shoot.
The A-list actress announced that she adopted Louis in 2010 after winning the Best Actress Oscar and leaving her cheating husband, Jesse James and the duo are inseparable, even for fashion shoots.
Article continues below advertisement