She Still Has Some Support! Paula Deen's Business Partners Standing By Her Despite Racism Scandal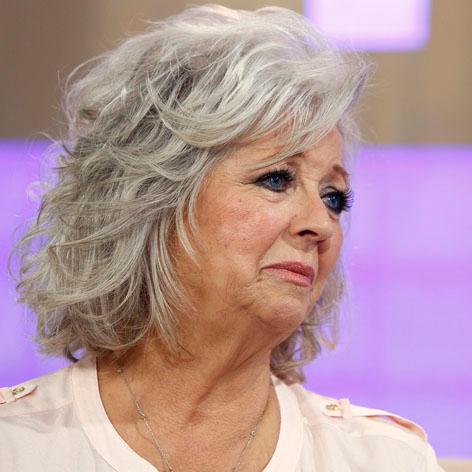 Paula Deen is getting a little support – from the people whose paychecks rely on her!
The celebrity chef, who denied accusations of racism on TODAY on Wednesday, has received the support of seven companies and brands partnered with her Paula Dean Foods.
"Count Epicurean Butter as a partner that supports Paula Deen," the company behind her "Southern Grillin' Butter," among other spreads, said on Wednesday.
Article continues below advertisement
"Her appearance on the TODAY show clearly proved her authentic belief that all people should be treated equal. Paula is due equal treatment as well, as a person that made a mistake, apologized for it and should be allowed to move on. Actions speak louder than words, let's focus on the good that Paula Deen does for the extended community of loyal followers."
"Paula, from all of us at Landies Candies, we admire your honesty, strength, and most of all who you are as person," candy company that is behind Deen's sugar-free chocolates and other deserts, president Larry Szrama declared. "Your interview this morning reaffirms who you really are and what you believe. We count it a privilege to be your friend and business partner and look forward to sweet success in the future."
On Wednesday morning, Deen told TODAY's Matt Lauer that she wasn't a racist and had only used the n-word once – despite admitting under oath during her deposition that she had used it several times.
"The day I used that word it was a world ago. It was 30 years ago. I had had a gun put to my head because the man that had the gun to my head was my customer at the main office …"
Lauer chirped in, "Only that one time in the bank with a robber?"
"I have never … they asked me in all of my 66 years on earth had I used it. … I answered it truthfully. It's just not a part of who we are."