Exclusive
What She's REALLY Like: Paula Deen Ex-Staffer Reveals 'Insulting, Unfair' Treatment While Working For Chef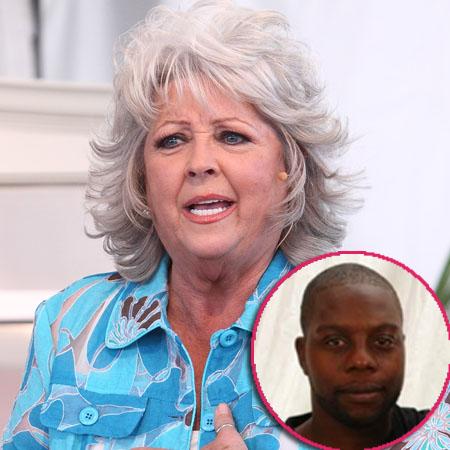 Article continues below advertisement
Sheldon J. Ervin was the oyster cook at Bubba's Oyster House from 2008 to 2010 and helped staff several parties at Paula's Savannah estate on the side -- without pay. He previously filed an Equal Employment Opportunity & Diversity complaint against the ex-Food Network star.
"We were treated wrong," he tells RadarOnline.com in an exclusive interview. "I used to work for her parties and I spent so much time there I could go there today and punch in the code to her gate."
Sheldon claims that he and other staff were rarely paid, instead used as a free labor supply for Paula. "She just gave us beer and alcohol for working all those days," he says. "I don't even drink. It was insulting and unfair. I was like, 'Pay me!'"
In one particular instance, he remembers, "Paula was hosting a big graduation party for someone. It was all on the news and everything."
Sheldon and three to five other African American men "spent like three days setting up for that party," he claims. "I didn't want to, but they threatened our jobs and put it on the line."
Article continues below advertisement
"They told us we all had to wear black slacks, black shoes and a white chef jacket with a hat," he reveals. "If we didn't have the money to buy it, they said they would give us the money to go buy it. I didn't want to wear it because it was burning hot outside, but Miss Paula insisted."
"Paula had us all stationed at a few shady spots in the yard," he says. "She wanted us all to stay in one spot. We weren't allowed to move. They didn't want us to interact or anything. They just wanted us to sit there and serve everyone and not say anything."
Worse, at the party's end, they were barely rewarded for all of their overtime.
"Paula and Bubba just gave us beer and alcohol and I don't even drink," he says. "She knew I had just gotten married. I had a baby on the way. I needed the money and I was the only one to step up and complain over it because half of the kitchen just needed their jobs. I was fired over it in the end because I'm not afraid to speak my mind."
Ever since, Sheldon has had to watch as the woman he slaved away for grew rich and famous off of his and other employees' work. And now, he finds some sense of relief in knowing that other people are starting to see the Paula Deen he knows.
"I'm so happy that this has finally come," he says. "I've been waiting for this day for a long time."