Exclusive
African-American Pastor Defends 'Friend' Paula Deen: 'She's Not A Racist. Who Hasn't Used The 'N' Word?'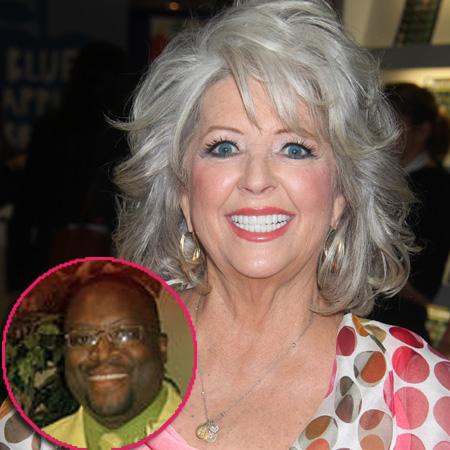 Almost the entire world seems to have turned against Paula Deen this week, after RadarOnline.com released the transcripts of her shocking racist comments and admitted use of the 'N' word.
But now, an African-American pastor from Savannah, Georgia, who has known Paula for years is speaking out exclusively to RadarOnline.com to defend her.
"She's not a racist. Who hasn't used the 'N' word?" Reverend Gregory Tyson of the First Jerusalem Missionary Baptist Church in Savannah tells Radar. "Using the 'N' word doesn't qualify you to be a racist."
Article continues below advertisement
Rev. Tyson met Paula several years ago through a mutual friend named Harless Johnson, who is also black.
"Paula gave him an opportunity to be employed by her years ago, and she's changed his life dramatically," Tyson claims. "It's been a great story to witness. Paula gave him thousands of dollars to help him launch an executive limousine service. She got him thousands of dollars of dental work, referred him to her own dentist."
This behavior, Tyson insists, proves Paula's not a bigot.
"A racist to me wouldn't want the other race to prosper or succeed in any fashion," Tyson says. "If somebody's a racist, that's something a lot deeper than using the 'N' word. Who hasn't said honky or cracker or sand n*****s referring to Indians? There are all kinds of different things we use to describe our races in a negative way. Even black people use the word n****r real freely. She was honest enough to step up and say, 'Yeah, I've said the word.'"
Article continues below advertisement
What's more, Tyson says, "I've been to her house several times. Sat on her furniture. I've been all through her house and my children have been there. What racist would let that happen?"
And as for Paula's brother, Bubba Hiers, the center of the discrimination lawsuit that has exposed this racism scandal, Tyson says, "We are good friends too."
"Bubba calls the head of security, who's a big ol' black guy, his son," Tyson reveals.
"Who knows what kinds of jokes he tells when I'm not around, but he never made any racist jokes around me," Taylor says, explaining, "He does have a sense of humor. Nobody's getting heated under the collar about it though. Once he made a pastor joke to me saying he ate so much fried chicken that week that he thought he was turning into a Baptist pastor!"
Many racist jokes center around the stereotype of African-Americans eating fried chicken, and Tyson admits, "If he told that same joke in the wrong atmosphere someone could get real offended by that."
"I've known Paula and her brother for years and I can speak truthfully about what she means to me and what I saw," Tyson says. "There were no signs of racism."