Hey It Turns Out There Is No 'Cure' For Being Gay, Ministry Realizes & Shuts Its Doors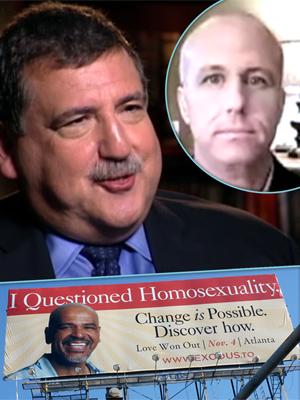 Who knew?
Ok, pretty much everyone. But now a Christian ministry that ran "conversion therapy" to "cure" people from being gay is closing its operation and apologizing.
Exodus International espoused the message that people could change their sexuality using prayer, faith and therapy and after 37 years in business it is shutting down.
"I am sorry for the pain and hurt many of you have experienced. I am sorry that some of you spent years working through the shame and guilt you felt when your attractions didn't change," said Alan Chambers, the group's president, according to ABC news.
Article continues below advertisement
The church believed that people could be "cured" of being gay because it was a "condition."
Chambers even went on ABC and compared homosexuality to obesity.
"I am sorry we promoted sexual orientation change efforts and reparative theories about sexual orientation that stigmatized parents," Chambers now says, according to ABC. "I am sorry that there were times I didn't stand up to people publicly 'on my side' who called you names like sodomite -- or worse."
Exodus International has more than 220 ministries and while its affiliates can continue to stay in business they cannot use the name.
Meanwhile the team behind Exodus will start a new ministry for a "new generation."