Real-Life Mrs. Robinson? NFL Cheerleader Set For Trial On Charges She Tried To Seduce 12-Year-Old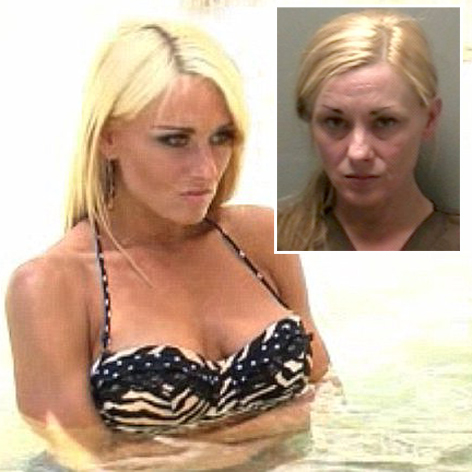 Elizabeth Garner is being accused of being a real-life Mrs. Robinson.
The former NFL cheerleader was in court Friday, refusing a plea deal on charges of sexual battery and solicitation of a minor for child rape.
The sexy married blonde -- who cheered for the Tennessee Titans for several seasons -- is now set for trial in November.
Garner, 38, was at a party at the home of a friend in February when she followed the boy into the bathroom. That much everyone agrees on.
Article continues below advertisement
Then she's alleged to have pulled down his pants, fondled him and offered him oral sex.
The boy bolted, told his mother about the incident including that Garner had asked him if "he'd ever been with a woman."
Sex crime officers from the Murfreesboro, TN police department followed up and arrested the one-time pin-up girl. According to their report, Garner claimed "that she was drunk that evening and that she got the boy confused with a man that was also at the residence."
MORE ON:
Celebrity Justice
Said PD spokesman Kyle Evans, "If you can't tell the difference between a 12-year-old and an adult then there are problems."
Garner had posed in a series of sexy bikini shots during her Titan days, and boasted about what she did to stay in shape.
She is insisting she's innocent and is out on bail pending her trial.