Trial Twist: Michael Jackson Told Tour Execs He Was Fine At 'Combative' Meeting Five Days Before His Death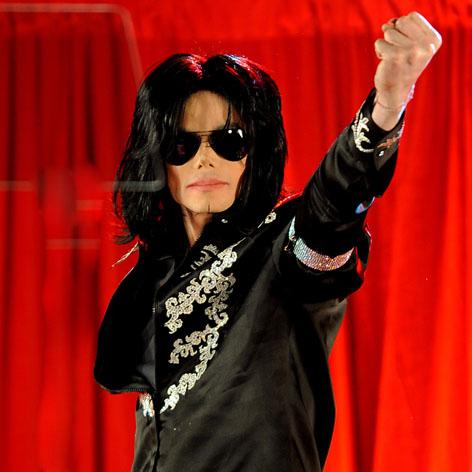 In a surprising twist to the Michael Jackson wrongful death suit, an executive for the company promoting what would have been his final tour said the late, great singer told tour bigwigs he was fine at a combative meeting just five days before his death.
Randy Phillips, CEO of AEG Live, described the June 20, 2009 meeting between himself, Jackson, Dr. Conrad Murray and tour promoter Kenny Ortega.
Things got heated between Ortega and Murray, with the doctor insisting that Jackson was fine, and may have had the flu or a "similar ailment," according to reporting from Anthony McCartney of the Associated Press.
Article continues below advertisement
Ortega was greatly concerned about Jackson's condition, as was revealed in court last week. Ortega had emailed Phillips telling him Jackson was in such bad shape he couldn't rehearse.
Katherine Jackson has brought the wrongful death suit against AEG and much evidence has already been provided showing that the Gloved One was in bad physical shape and many had strong doubts about his ability to perform on a grueling tour.
But Murray assured everyone at the meeting that Jackson was fine. And the singer himself, who wanted another big payday, also said he was ok.
Phillips claims the information he had about Michael's health was conflicting and he could not recall if Jackson's sleep issues were discussed in the meeting.
Jackson died after an overdose of propofol, administered by Murray, who is now behind bars.
And although Phillips testified Monday that he couldn't remember if the sleep issues were discussed, he previously said they WERE talked about in this meeting. That was during his deposition, which was played in court Monday.
The trial is playing out against the sad background of a suicide attempt by Michael's daughter Paris, who cut her wrist and took a handful of pills last week.
She is currently hospitalized.