Exclusive
MJ Molestation Accuser Says King Of Pop's Eerie SPIELBERG Prophecy Triggered Abuse Memories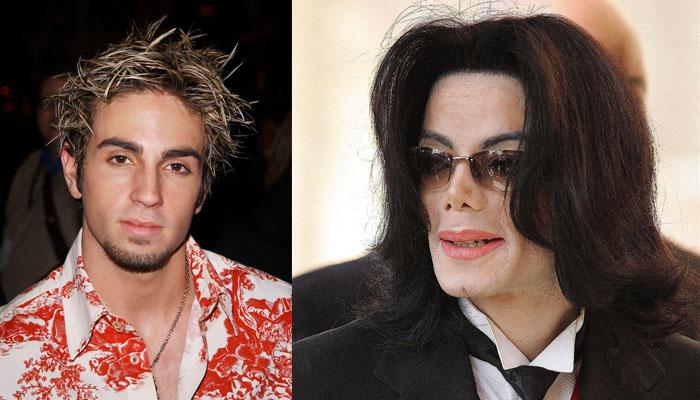 Michael Jackson "prophesized" that Wade Robson would one day become a film director bigger than two-time Academy Award winner Steven Spielberg -- an eerie prediction that ultimately prompted the molestation accuser to have a nervous breakdown and reveal seven years of alleged abuse.
According to documents filed in a Los Angeles Superior Court and obtained by RadarOnline.com, the 30-year-old dancer-choreographer was hired in early 2011 to direct a "large budget" dance film that "Decedent Jackson had once 'prophesized' Claimant Robson would do."
Article continues below advertisement
"But by April 2011, overwhelmed with stress and anxiety, Claimant Robson was unable to work and quit the film," lawyers for Robson wrote in their filing as part of a claim for money against the late singer's Estate.
"Following the walk-away from the biggest opportunity of his life, Claimant met with a cognitive psychologist for about a month in attempt to understand why his life was unravelling, but never discussed with him the childhood sexual activities with Decedent."
Months later, Robson began working again and was back to "invincible status" before he had a final, "complete breakdown" in March, 2012.
He has been unable to work since, it's claimed.
During the meltdown and amid extreme stress, anxiety, fear and depression, Robson told a psychologist -- for the first time -- that Jackson had abused him for seven years, beginning at age seven.
"This realization initiated an enormous emotional, psychological and psychological upheaval in my life that continues to this day," Robson, who was born in Australia, wrote in his seven page, hand-signed declaration to the court.
Article continues below advertisement
He also recalled that fateful conversation with the King of Pop about Spielberg.
At some point during a trip to Los Angeles in 1990, "Doe 1 Jackson gave me the nickname 'Little One'. He continued to call me by that name all the way up until his death in 2009. He also began to fill my head with maxims to live by such as 'Be in the history books' and 'Immortalize yourself'.
"He also prophesized that I would one day be a film director bigger than Steven Spielberg. As far as I was concerned, Doe 1 had written my fate."
Robson, a father of one, told court: "Since beginning to talk about the abuse, everything in my life has changed. I am no longer in the entertainment business and can never be again. I need a new life for myself and my family; this civil action, which for me involves finally speaking the truth as loud as I suppressed it for all these years, is part of the process."