Michael Jackson Bemoaned His Children Were 'Living Like Vagabonds' Before He Signed On For 'This Is It' Tour, Court Hears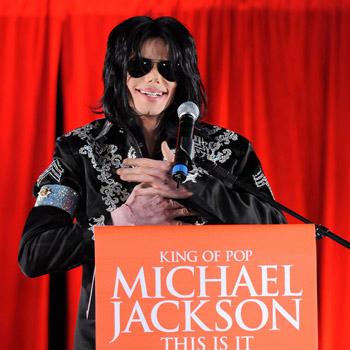 Michael Jackson was desperately broke before his much anticipated "This Is It" comeback tour, AEG Live's chief executive testified in a Los Angeles courtroom on Wednesday.
Randy Phillips, on the witness stand for a sixth day in the wrongful death trial, recounted an emotional Halloween meeting with the pop star at a Bel Air, Calif., hotel, where the legendary King of Pop told him "they were living like vagabonds."
Article continues below advertisement
"He actually broke down and I broke down -- we both broke down," Phillips said.
"He got emotional. He teared up about his family and having a good life with them and a place to live and a residence they could call their own."
When asked whether he was concerned by the fact that Jackson was crying, Phillips testified: "I felt incredibly bad that this incredible star was at the point where he just couldn't buy a house with all this money he made It just didn't make sense."
Under questioning from AEG attorney Marvin Putnam, Phillips described the moment as the "first time Michael really told me why he wanted to go back to work."
Jackson's mother Katherine and three surviving children -- Prince Michael, 16, Paris, 15, and Blanket, 10 -- are suing AEG Live, alleging the giant concert promoter negligently hired, retained or supervised Dr. Conrad Murray, who was found guilty of involuntary manslaughter over the singer's 2009 death.
The Thriller singer went into cardiac arrest inside the $100,000-a-month Holmby Hills estate after being pumped full of acute propofol and benzodiazepine; Jackson had been paying for the mansion from the multi-million dollar advance he received from AEG.