Look Out Rihanna! German Police On 'High' Alert After She Posts Photos Of Joints On Instagram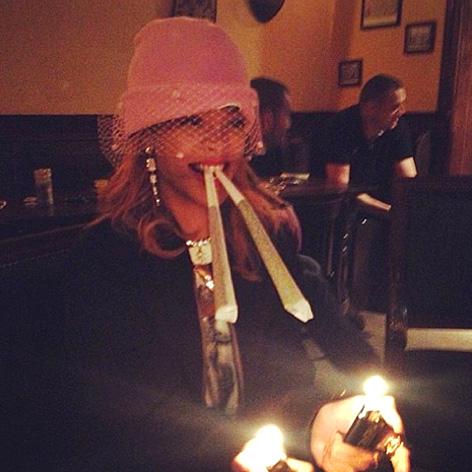 What happens in Amsterdam doesn't stay in Amsterdam, especially if you post it on Instagram.
This weekend, Rihanna posted a pic of herself smoking two huge blunts. And now, as her concert tour moves to Germany, local authorities are warning her that they're on high alert and won't tolerate any drug use.
"We're going to keep a close eye on her scene and her surroundings," a police investigator in Cologne, Germany, told the Bild newspaper Tuesday. "We've noted what she made public on the Internet."
Article continues below advertisement
"Saying things like 'legalize it' isn't punishable, but if she encourages the use of drugs, that will have consequences," the source continued.
Rihanna is set to perform for more than 30,000 people in Cologne on Tuesday night.
Back in March, cops found marijuana on one of Rihanna's tour buses. She was not present at the time.