Exclusive
Lindsay Lohan Will NOT Be Switching Rehabs Again, Judge & Prosecutor Won't Allow It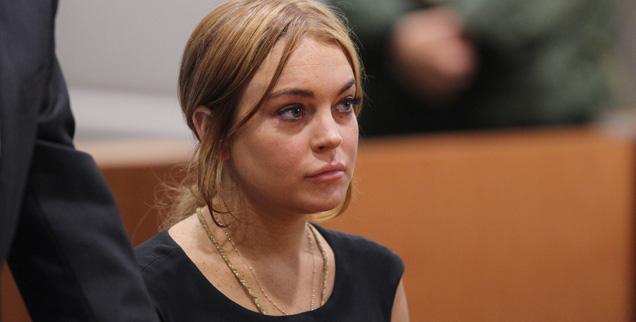 Lindsay Lohan will not be ditching Cliffside Malibu for yet another rehab facility as the prosecutor and judge in her case would not allow it to happen, RadarOnline.com is exclusively reporting.
Reports surfaced Thursday that Lindsay wants to finish rehab on the east coast and enroll at Seafield Center in Westhampton Beach, N.Y. Her father Michael Lohan told RadarOnline.com that she has wanted to be in an east coast facility since the beginning.
Article continues below advertisement
Lohan recently transferred from the Betty Ford Center to Cliffside -- with the approval of the judge and prosecutor. But her 2013 rehab tour has made its last stop.
A source with direct knowledge of the situation told RadarOnline.com: "Lindsay is receiving excellent treatment at Cliffside and responding well. She hasn't asked to go to another facility. She is happy with her current situation, and doesn't want to leave."
Yet everyone knows that Lindsay is capable of changing her mind instantly but if she does, it won't matter.
Neither "the judge nor the prosecutor would sign off on another rehab move for Lindsay, if she requested. It was made clear that allowing her to leave Betty Ford for Cliffside would be a one-time occurrence," the source revealed.
The actress has been court ordered to spend 90 days in rehab.
Michael Lohan told us earlier on Thursday, "She wants to be on the east coast because it's easier for family to see her."
Lilo is expected to complete her rehab stint in August.