Exclusive
Real Story Behind Treatment Center Switch: Lindsay Lohan Was 'Disruptive' In Rehab, Refused To Go To Group Therapy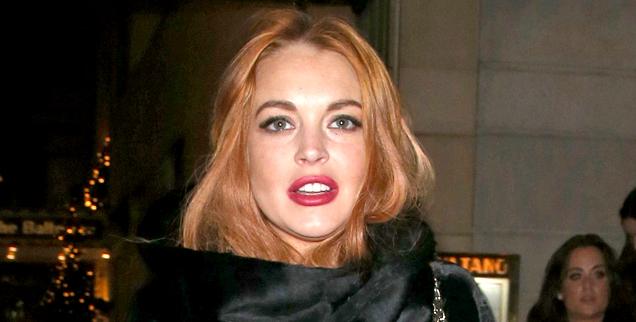 Don't expect the staff at the Betty Ford Center to throw Lindsay Lohan a goodbye party.
The Mean Girls star was disruptive in rehab and refused several times to attend group therapy sessions, starting a chain of events that led to her imminent departure from Betty Ford to Cliffside rehab, RadarOnline has learned exclusively.
"Lindsay skipped group therapy, she refused to go for several days," a source told Radar. "She thought people were giving out information on her. That was her excuse."
Article continues below advertisement
But skipping group therapy was just part of the trouble caused by the often-in-trouble actress.
"She was making life hell for those around her every day," one source familiar with her explained. She was disruptive and willful.
"Betty Ford is thrilled to see her go."
In fact, before a deal was struck to let Lindsay finish her 90 days in the Malibu rehab there was talk at Betty Ford of kicking her out.
"That was Plan B," a source said.
"Lindsay was demanding her Adderall, which she was not given. But she kept demanding it and was highly disruptive."
And contrary to one Web report which claimed the Betty Ford Center is "better suited" to a 30-day program, the rehab is geared for 90-day programs, exactly the type that Lindsay needs.
"It's very uncommon to have someone transferred in this situation," a source told Radar.
Betty Ford worked with Lindsey's team to find her another rehab acceptable to the court and the center was thrilled to be rid of her.
But don't expect another transfer.
"This is unusual enough," a source said of the transfer situation. "It's not going to be allowed again."