Exclusive
Teacher Sued By LeAnn Rimes Tells Court The Singer's Privacy Was NOT Invaded -- Because She Was In A Public Place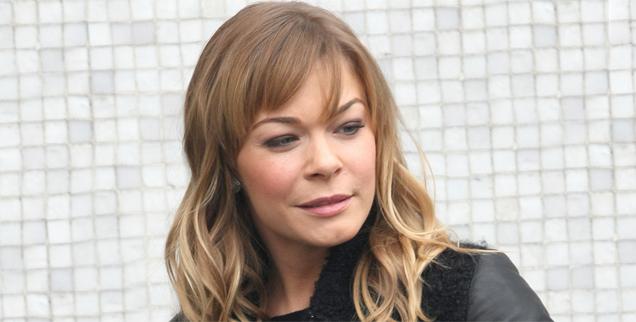 Lawyers for the women being sued by LeAnn Rimes told a Los Angeles court on Wednesday that the country singer had no expectation of privacy during a 2012 phone call between the pair that she recorded and which was later leaked online.
The argument was the first time Kim Smiley and her daughter Lexi had introduced the legal maneuver -- critical to their defense -- after initially flagging it in an interview with RadarOnline.com last October. The court battle ended with a trial date set and LeAnn's side told to amend her complaint.
Article continues below advertisement
Smiley's attorney Steve White told Los Angeles Superior Court Judge Yvette M. Palazuelos that Rimes, 30, was involved in the contentious call from a public place -- a Malibu, Calif., restaurant -- and therefore could not have had a reasonable expectation of privacy.
But in documents filed on May 22, lawyers for the How Do I Live singer repeated their position that "at no time did Ms. Rimes consent to being recorded." California law dictates that all parties consent to the recording.
"Notwithstanding the absence of Mr. Rimes' informed consent, the Smileys did, in fact, secretly record the conversation in furtherance of their campaign of cyber harassment," attorney Larry Stein argued.
Stein continued to claim the "egregious and criminally conduct" of the Smileys to record Rimes without her consent "caused that recording to be distributed worldwide in a fashion that casued Ms. Rimes great harm and distress."
He said that two-time Grammy award winner Rimes "has been the target of an increasingly aggressive Internet campaign by supporters of her husband Eddie Cibrain's first wife" -- led by the Smileys.
The judge set down the case for a trial on June 2, next year,
As RadarOnline.com previously reported, both sides made settlement offers that were rejected by the other side leading up to Wednesday's appearance.
Meanwhile, criminal charges are looming against Kim with the district attorney currently weighing the Sheriff's department recommendation to prosecute the mother-of-six.