Kirstie Alley Forced To Settle In Lawsuit Over Diet Product Fraud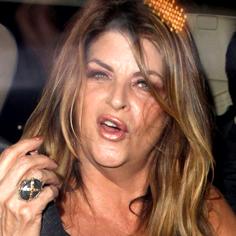 Kirstie Alley lost the battle in a lawsuit over her Organic Liaison weight loss products and was forced to settle with a hefty six-figure sum.
According to a new report by the National Enquirer, the Fat Actress star settled quietly with a customer of her products who claimed they were fraudulent, paying her $130,000.
"This is a major setback not only to Kirstie's profitable business enterprise, but also to her reputation," an insider told the magazine.
Article continues below advertisement
"Her expensive lawyers did everything in their power trying to dismiss the lawsuit, but the judge found Kirstie's program misleading. Her claims that her products were proven to help lose weight were deemed false advertising."
The court documents, filed in Los Angeles Superior Court on March 20, 2013, state Kirstie must abide by the settlement agreement and issue a disclaimer on Organ Liaison's webs tie explaining that it's a "calorie-based weight-loss product."
"The public trusted Kirstie," the source said. "And the outcome of the lawsuit has devastated her."
To find out more about the ruling and Kirstie's weight loss program, pick up the latest issue of the National Enquirer, on newsstands Thursday.