Report: Kim Kardashian Devastated As Kanye West Refuses To Be In Delivery Room For Birth Of Their Daughter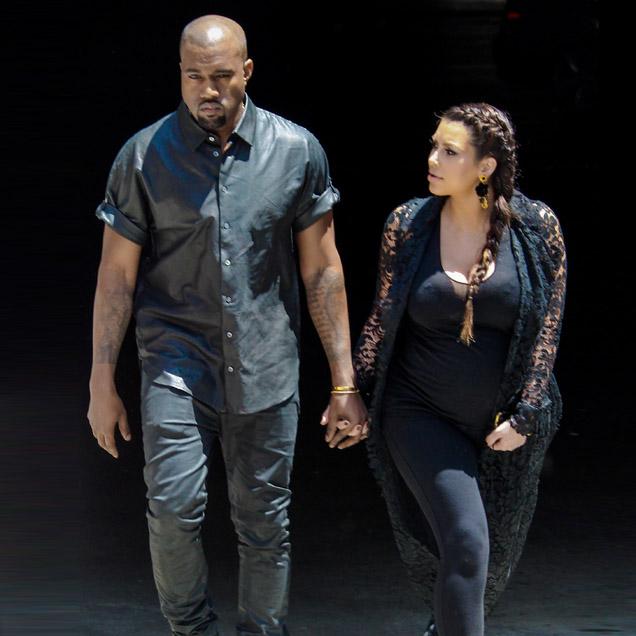 Kim Kardashian is devastated because Kanye West is refusing to be in the delivery room with her when she gives birth to their daughter, a new report claims.
The latest Kimye drama unfolds after Radar broke the news that Kanye showed up only at the very end of Kim's baby shower last weekend and was miserable at the event.
"He won't be in the delivery room," a source claimed to In Touch magazine. "He's very squeamish and doesn't want to be around blood.
Article continues below advertisement
"This is Kim's worst nightmare."
Or is it just the beginning of Kim's worst nightmare?
While Kim is planning their post-baby life, Kanye recently put his New York bachelor pad up for sale for $4.5 million as Radar reported earlier – raising the question if he is planning a full-time move to Paris.
Multiple sources say the rapper loves the city, where he has been recording new music, and also has little or no desire to be part of the Kardashian Media Machine, appearing on their various TV shows and "selling" his life to the media.
Kanye has been apart from Kim for much of the pregnancy, missing many of her doctor appointments. Now Kim is worried he won't even even be at the hospital, much less in the delivery room, when she gives birth, the magazine claims.
"She's terrified he will miss the birth of their baby," a source told the mag. Kanye's new album drops around the same time Kim is due, and he's planning a tour to support it. Some reports say Kim will accompany him on tour, but others are doubtful.
The thought of moving to Paris permanently does not appeal to Kim, sources say. "She's having a massive freak-out about" it, the source told In Touch.