Exclusive
Kim Kardashian Having Trouble Breastfeeding Her Baby Daughter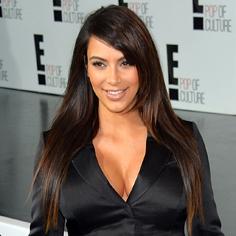 Kim Kardashian is happily bonding with her new baby girl but RadarOnline.com has exclusively learned that she's having trouble breastfeeding her.
"Kim is breastfeeding now but it seems like she's having trouble," a family source said about the 32-year-old mommy who gave birth to her daughter with Kanye West on June 15.
"She is planning to keep trying do it for a little while longer but she may end up switching to a bottle."
Article continues below advertisement
Hoping not to earn the wrath of Gisele Bundchen, who famously said that breastfeeding for six months should be a "worldwide law," the source said Kim wants to breastfeed but it isn't as easy as she thought it would be to do.
"She has been telling friends that it is really hard, so we don't know how much longer she's really going to do it."
Unlike the mom on the cover of Time magazine who breastfed her son for almost four years, the source said they don't think Kim is going to breastfeed much longer.
"Kim is probably already plotting what she's going to say when she stops. She'll come up with a really good excuse I'm sure."