All The Latest Details On Kim Kardashian, Including Surprise Labor & How Kanye West Reacted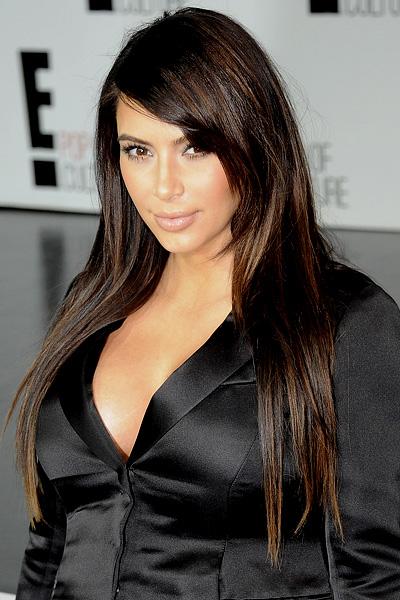 It's been less than five days since Kim Kardashian gave birth to her baby daughter by boyfriend Kanye West, and we've got a full update on what's been going on with the first family of reality TV, its' queen and its' princess.
One friend of Kim's told People Wednesday that the baby is "already smiling," describing the Tinseltown tot as "the prettiest, tiniest thing with a full head of straight, dark hair, a cute little nose and Kim's lips."
Article continues below advertisement
Born an estimated three weeks prematurely, the child is "doing very well," a source at the medical facility told the magazine, noting that the baby has spent some time in incubator to keep her body temperature consistent.
On Tuesday, Kim, 32, and Kanye, 36, were joined in their $4,030-a-day suite at Los Angeles' Cedars-Sinai Medical Center by Scott Disick, and Kim's friends Larsa Pippen and Brittny Gastineau.
Larsa told the NY Daily News the baby is "just beautiful," and that Kanye is "in love with the baby" and "doesn't leave the room."
Gastineau told US Weekly she's been a regular at the hospital since Kim delivered, and that both mom and dad have "been amazing" in adapting to parenthood.
"It is not weird at all … everything is normal," Gastineau said. "It's all meant to be."
The magazine also reported new details on the moments prior to Kim going into labor, as she had been out to dinner with her mother, Kris Jenner, when the unexpected birth came about.
Article continues below advertisement
"The doctors told them the baby was in distress and Kim's blood pressure was skyrocketing," a source told the magazine, noting that "Kanye was more nervous than Kim, and asked a lot of questions as he paced."
The College Dropout, according to the magazine, was speechless after officially becoming a dad, and set up shop in Kim's hospital room soon thereafter.
The super-couple will use a baby nurse for a year, the magazine reported, noting that the nurse will wear a custom-made black and white uniform.
Stay with RadarOnline.com for more on Kimye's baby!