Convicted Murderer Jodi Arias' Death Penalty Sentencing Delay Tactics Slammed By Prosecutor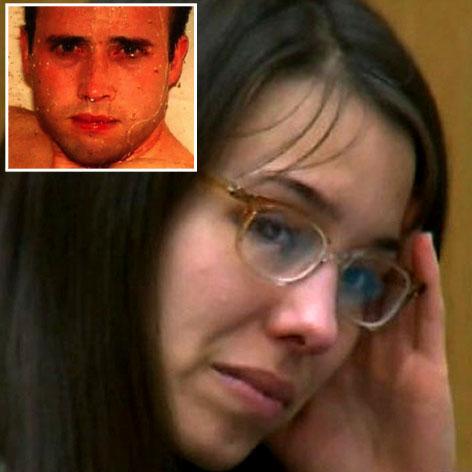 Jodi Arias is trying every trick in the book to keep from getting the death penalty after being found guilty of the first degree murder of her ex-lover Travis Alexander but the prosecutor is asking the judge to dismiss her latest legal maneuver.
The 32-year-old convicted murderer lucked out with a hung jury during the sentencing phase of her trial and her attorneys have asked the judge to postpone the start of a retrial for at least six months until 2014.
Article continues below advertisement
However, prosecutor Juan Martinez is going to impanel a new jury to try and win a death penalty verdict in the penalty phase and he filed documents asking the judge to begin the next round in late summer.
Kirk Nurmi and Jennifer Willmott asked the judge to postpone the next phase because they each have conflicts for the original start date Judge Sherry Stephens set of July 18, 2013 and that they need more time to call potential witnesses for Jodi.
Martinez disagreed with their two reasons in his motion, writing: "Neither reason warrants a continuance of the proceedings until the first part of next year.
"Therefore, the court should deny defendant's request and should instead set trial in the penalty phase for July 30, 2013. This date will accommodate defense counsel's "out of office" commitments as well as defendant's desire to call witnesses."
Jodi will be back in court on Thursday, June 20 for a status conference and RadarOnline.com will have all the updates from the proceedings.