Exclusive
Jennifer Lopez Tells FOX — I'm Ready To Return To 'Idol'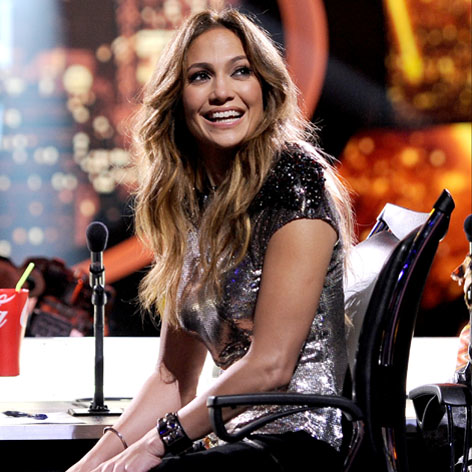 Jennifer Lopez has told FOX executives she wants an American Idol redux in the wake of Mariah Carey, Nicki Minaj and Randy Jackson's exits.
"J.LO's manager, Benny Medina, was in talks with FOX even before Mariah and Nicki announced their departures last week," a source told RadarOnline.com.
"Benny told FOX that she does indeed want to return. They're talking. Negotiations are in their infant stages, but they're underway to get her back to the judges' table."
Article continues below advertisement
It remains to be seen what FOX plans to do to revamp the panel and arrest sagging ratings on the once might talent show, which slumped to the lowest in 12 seasons, with the May 16 season finale drawing 14.2 million to see vocal powerhouse Candice Glover win the competition.
"It unlikely that this season's fourth judge, Keith Urban, will also stick around," a network insider said.
"The show needs an overhaul."
But does that overhaul include J.LO? Some at FOX want her to return, our sources suggest, while others are convinced returning original Idol Kelly Clarkson and Oscar-winner Jennifer Hudson and one of Clay Aiken and Adam Lambert could revive the series.
As RadarOnline.com previously reported, J.LO wants to be grounded in Los Angeles and have a settled life for herself and her five-year-old twins, Max and Emme, as they prepare to go to kindergarten.
Article continues below advertisement
"Idol allowed her to do that," a source said.
"The twins will enter kindergarten in the Fall and stability is important for them – and J.LO – at this time. She's looking for possible schools for the kids in Los Angeles at the moment.
"Plus, if she's living in L.A. full-time she will be able to focus on her film career and other ventures, including her fashion business."
In an interview last month, Lopez told Entertainment Tonight she had a "gut feeling" Idol was on the horizon.
"That door's not closed," she said,
"I know I love the show and I had a great time on it," adding, "but the honest truth is I really don't know what my plans are… I still enjoy the show, I still enjoy seeing those singers take that journey. For me, that's the real heart of that show."