Exclusive
Beat It! Avett Brothers Drummer Let Go From Band When He Confronted Guitarist Over Affair With Jennifer Carpenter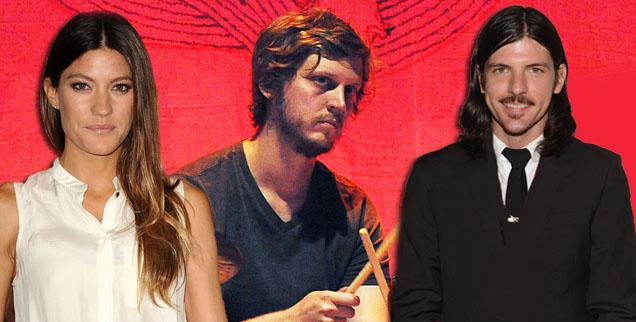 Jennifer Carpenter's affair with The Avett Brothers married guitarist Seth Avett caused such contention within the band that their drummer was ousted last December when he discovered the infidelity, RadarOnline.com is exclusively reporting.
Jacob Edwards was the lead drummer for The Avett Brothers from January 2010 until December 2012 — and an insider reveals he was let go from the folk band after he and his wife confronted Seth over the affair and voiced their disproval.
Article continues below advertisement
"Jacob and his wife are good friends with Seth's wife Susan, so they were really upset when they heard that he'd been messing around on her with Jennifer," the source told Radar.
"Seth's marriage crumbled because of it. And so did Jacob's career with The Avett Brothers."
According to the source, Susan and Seth separated long before he announced their divorce on June 11, but not before he began his relationship with Jennifer.
"The bottom line is that Jennifer and Seth's friendship developed into a romantic relationship while he was still married to Susan, and before they separated," the source revealed.
On December 5, 2012 Jacob announced via social media that he was "suddenly and unexpectedly in the market for a new job."
"It's because things with the band got too uncomfortable," the source said.
"They basically let him go, but he didn't really want to be a part of the band anymore either if it was going to be so awkward with Jennifer and Seth. Jacob and his wife are loyal to Susan."
Article continues below advertisement
Jacob moved on though and will be on tour through August 2013, playing drums with Son Volt.
As RadarOnline.com previously reported, Seth's wife Susan was mentioned in an April interview with the band, and the last time she was photographed walking the red carpet with him was on October 28, 2012 at the SESAC Nashville Music Awards seen below: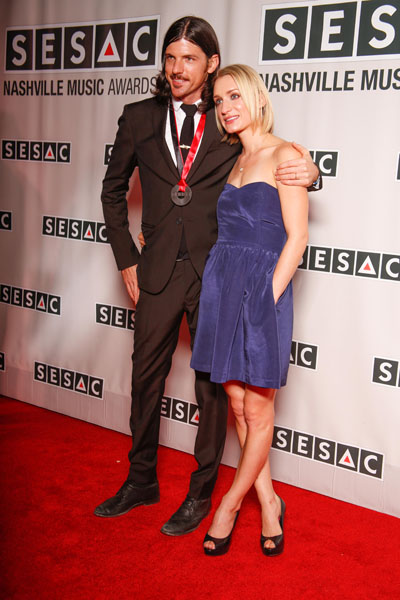 "That was really just for appearances," the insider told Radar.
"Seth's relationship with Jennifer was already in full swing by that point. But The Avett Brothers have a die-hard following and didn't want to disappoint their fans. And in fairness, it took Susan a while to come to terms with the fact that her husband was leaving her for another woman."
Calls to Jennifer Carpenter's rep have went unreturned.