Demi Lovato, 'My Dad Is No Longer Battling His Demons'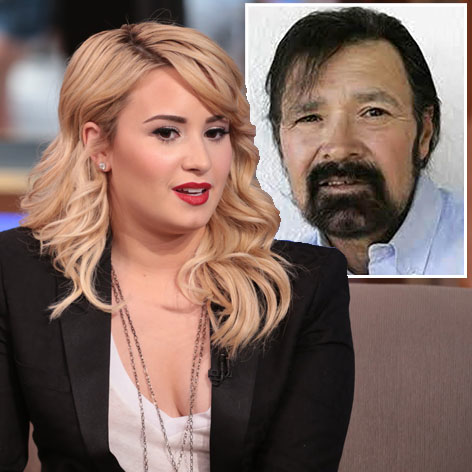 Demi Lovato, who had a difficult relationship with her father for many years and was estranged from him when he died from cancer June 22, paid her final respects to him on Twitter.
"Today I put my Daddy to rest...hardest thing I have ever done...But I know great things will come of this," the singer wrote late Saturday.
"There is an overwhelming sense of peace knowing my dad is no longer battling his demons anymore and that makes me so happy..."
Article continues below advertisement
The X Factor judge said last week that her dad suffered from "mental illness" although she did not specifically identify what he struggled with.
And struggle Patrick Lovato did.
"I love Demi with all my heart," he told Radar exclusively just two weeks before he died. "And her sister Dallas too. Demi was my little buddy and I never go one single day without thinking about how much I love her. I wish I could talk to her again. God knows I love her so much, my little buddy Demi."