Danica Patrick Slammed By Kyle Petty, 'She Can't Race'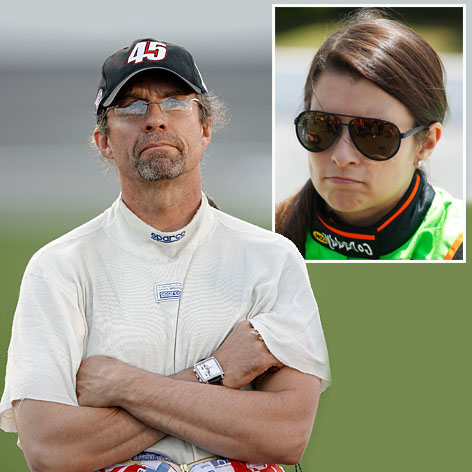 There's a red hot feud raging on the Kentucky Speedway Saturday, and the NASCAR Sprint Cup race hasn't even begun!
Former NASCAR driver turned Fox Sports race analyst Kyle Petty has taken on Danica Patrick, and it's not pretty.
"Danica has been the perfect example of somebody who can qualify better than what she runs," Petty told Speed TV's "She can go fast, but she can't race. I think she's come a long way, but she's still not a race car driver. And I don't think she's ever going to be a race car driver."
Article continues below advertisement
"I don't really care," Patrick said, trying to shrug off the slight.
"It's funny he said I can qualify and not race," she added. "Anyone who has watched what I do knows I'm crap in qualifying. In the races, things go much better."
The truth will be on the track Saturday night when the announcer calls, "Gentlemen and lady, start your engines!"